Susan Vogt Arnold Passed

Susan Heath Arnold, 79, of Rock Island, died on Friday, March 17, 2023, in Davenport, Iowa. She was born October 2, 1943, in Neenah, Wisconsin, to Joseph J. Vogt and Anna Mae (Hemmingson) Vogt. Susan graduated from Moline High School in 1961. She married Dale A. Pulford on January 27, 1962, and later married Thomas E. Arnold on October 29, 1971. She was employed as a legal secretary since age 17, and in December 2017, she retired from Bozeman, Neighbor, Patton & Noe, Attorneys in Moline. Susan was a member of the First Evangelical Free Church in Moline. Susan loved the Lord and trusted in Him with all her heart for everything in her life. He is forever faithful. She enjoyed crafts, spending time with family and friends, taking shopping trips, and attending church. She had a love of animals, especially cats, and had a fondness for all birds, particularly bluebirds. Susan is survived by her daughter, Heather (Brian) Kinney; grandchildren, Amber Berthoud, Jake Davis, Christian Castens, Melissa Rump, and Jocelyn Kinney; two great-granddaughters; stepmother, Donna Hay; sisters, Deborah Vogt, Rebecca Lorge, Kathryn Killilea; special friends, Tom Arnold, Mikie Rump; two nephews and many friends and family. Susan is preceded in death by her parents and daughter, Tamara J. Pulford-Davis.
Gary Wildermuth Passed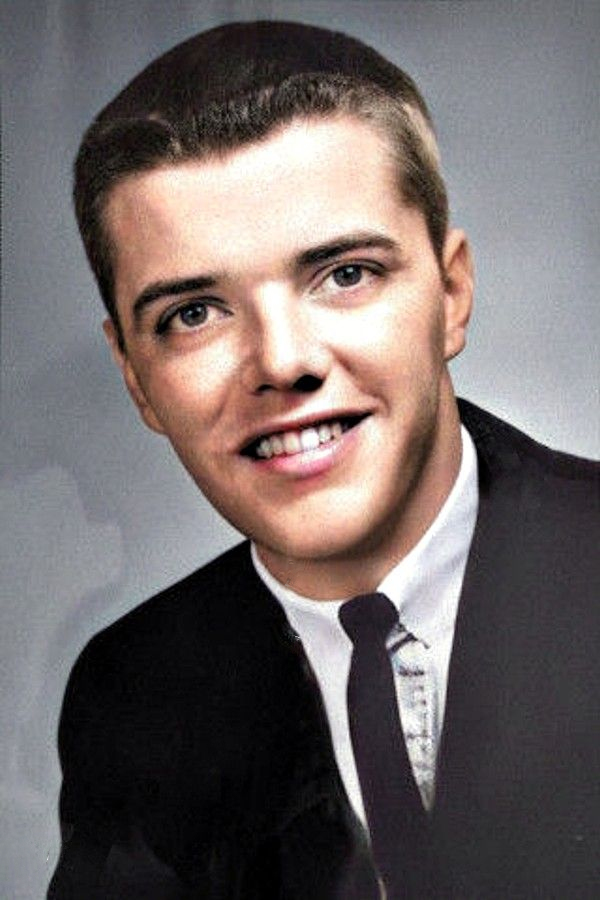 Gary Wildermuth, 79, of Rowlett, Texas, passed away on March 3rd, 2023. Gary was born on March 27th, 1943. Gary was a loving husband, father, grandfather, and great-grandfather. Gary Wildermuth leaves behind: His wife of 58 years, Jacqueline Wildermuth; Daughter, Tammy Vitz (John Vitz); Son, Jay Wildermuth; Daughter, Tara Welch (Matt Welch); Grandchildren, Tabitha Noble, Bethany Hooks, Madison Brewer, Peyton Wildermuth, Ava Welch, and Steen Welch; Great Grandchildren, Jaxx Noble, Jett Noble, Huxx Hooks, Jaggar Noble, Hazel Hooks, Canaan Brewer. He was preceded in death by his son, Chad Wildermuth (A wonderful reunion for sure). Gary graduated from Moline High School in 1961. Gary attended Black Hawk College and St. Ambrose University. He was married to Jacqueline Wildermuth on September 3rd, 1964. Mr. Wildermuth worked for Montgomery Elevators and Escalators/Kone for 39 years. He was an avid sports fanatic. Gary coached and mentored his children in many sports. He was also a fan favorite of many officials… Mercy! His favorite teams were the Dallas Cowboys, Mavericks, Los Angeles Dodgers, Notre Dame, the University of Illinois, and the University of Texas. He enjoyed watching his grandchildren and great-grandchildren at sporting events. He never missed a good time with his friends or family. Gary had an incredible singing voice as a member of the Moline Boys Choir. He never left the dance floor at a wedding, dancing with all the grandchildren and friends. You would find him on the couch watching March Madness with his boys and their friends in March. His family and friends will truly miss him. Go, Cowboys!
Vicki Bezner Koehler Passed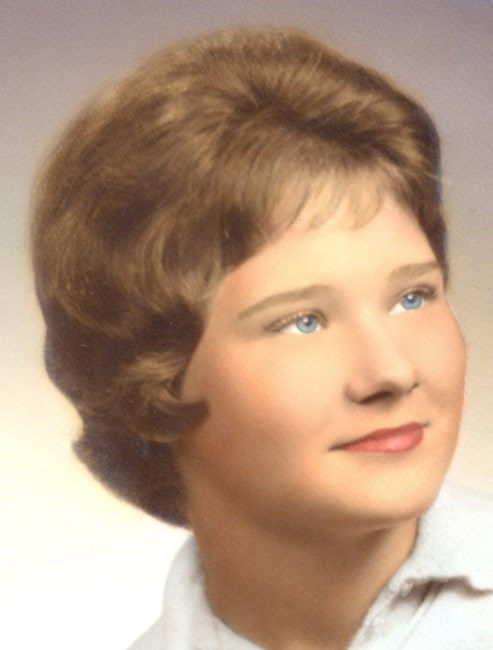 Vicki Lou Bezner Likeness Koehler, of Davenport, passed away December 5, 2015. Vicki was born May 30, 1943 in Sparta, WI, a daughter of Ralph and Anita Bezner. Survivors include: three daughters, Kari Likeness Menke, Kecia Likeness Boyce and Krista Likeness; three grandsons, Josh, Noah, and Esston and a sister, Judy Mueller.
Barbara Giles Kuberski Fullmer Passed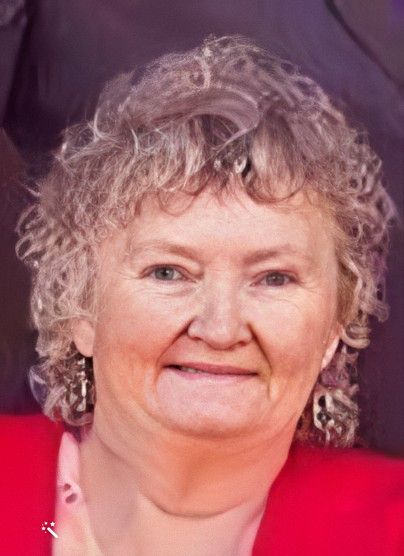 Barbara Giles Kuberski Fullmer, 78, of LeClaire, died Thursday, January 20, 2020, in Davenport. Survivors include her daughters, Charlene Quandt, Julie Kuberski and Kathy Stull, sons, Alex, Micheal, Marek and Matthew Kuberski, siblings, Donna Hackett, Esther Feske and Ed Giles; many grandchildren and great-grandchildren. She was preceded in death by her husband, Daniel Fullmer.
Tonnie Smith Rebholtz Passed Away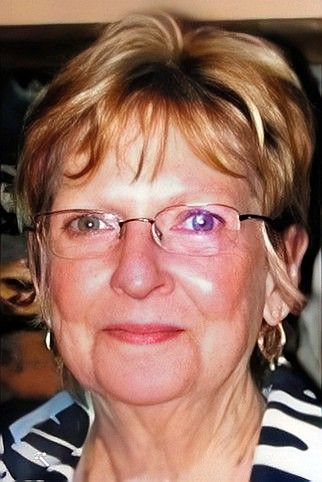 Tonnie Smith Rebholz, 75, of Hampton, Illinois, died Tuesday, September 18, 2018, at home. Burial is in Rock Island National Cemetery. She was was born December 24, 1942, in Guin, Alabama, the daughter of Leburn and Elaine (Byran) Smith. She married Joseph Rebholz on December 31, 1983, in Moline. Previously, she had been married to William Nevins, with whom she had three children. She was a supply analyst on the Rock Island Arsenal. Family was the most important thing to Tonnie, especially her grandchildren. Tonnie is survived by her beloved husband, Joseph; children, Laura (Wade) Schubring of Alabama, Tamber (Robert) Dickerson of Arizona, Sean Nevins of Hampton, Joseph Rebholz II, Katherine, Henry Jonathan Rebholz of Virginia, and Elizabeth; 7 grandchildren; a great-grandchild; sisters, Rosa Marie Ledgerwood, Charlotte (Dan) Albers, and Suzi (Phillip) Jones; a brother, Charles (Delores) Smith; many nieces and nephews; and a brother-in-law, Lloyd Lawson. She was preceded in death by her parents and sisters, Johnnie Miller and Shelba Jean Lawson.
Robert DeClerck Passed Away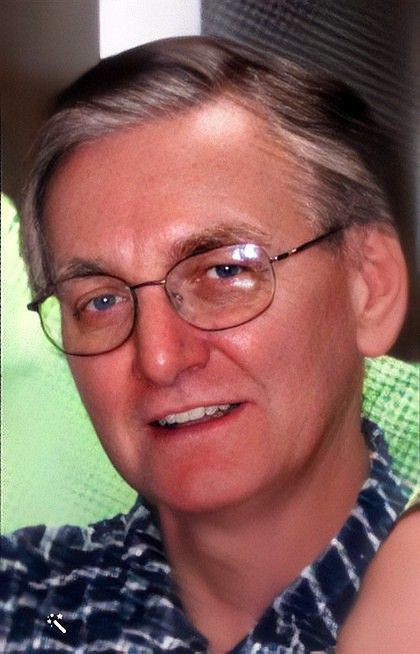 Robert DeClerck, 72, of St. Paris, passed away Saturday, December 17, 2016 at 7:29 PM at his home. He was born on January 7, 1944 in Moline, Illinois, the son of the late Frank and Harriet (Fulcher) DeClerck. In 1992 Bob married Barbara Bennett who survives along with five children, Cathie (Rober) Rashid of Middleboro, MA, Jaime (Michelle) DeClerck of Des Moines, IA, Terri DeClerck of Davenport, IA, James (Stacey) Overton of Sidney, and Kim Overton of St. Paris, one brother, William (Paula) DeClerck of Moline, IL, one sister, Donna (Mike) Cook of Davenport, IA, 14 grandchildren and seven great-grandchildren. He was preceded in death by one sister, JoAnna DeClerck. Mr. DeClerck retired as an inspector from Navistar in Springfield after 40 years of service. He was a member of First Baptist Church in Sidney. Bob was a wonderful husband and father to his family, and will be greatly missed.
Douglas Hendricks Passed Away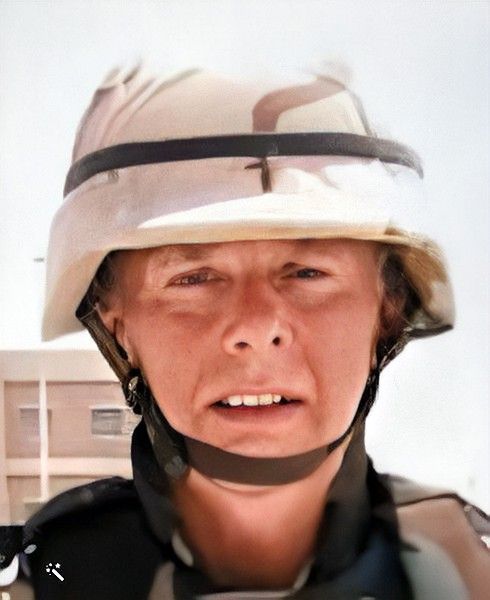 Douglas C. Hendricks, 78, of Marion, IA, formerly of Moline, passed away Friday, March 4, 2022, at Summit Point Senior Living, Marion, IA. Survivors include a son Brian Hendricks, Phoenix, AZ; sister, Debbie (James) Reep, Marion, IA; grandchild, Atheana; six nieces and nine great-nieces and nephews.
Perry Jacobs Passed Away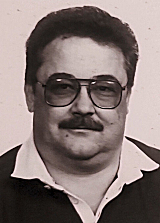 P
erry C. Jacobs, 79, of Moline, IL, passed away on Thursday, December 15, 2022, at UnityPoint, Rock Island. A private graveside service will take place at Greenview Memorial Gardens, East Moline, and a Celebration of Life will be held on January 21, 2023, at the Wunder Y in Moline. Further details to follow. Perry Carl Jacobs was born in Chicago Heights Harvey Hospital on June 13, 1943, to Nelson and Ann Jacobs. They then moved to Moline in 1946. He attended Wells School, Coolidge Junior High, and then graduated in 1961 from Moline High School. He also attended Black Hawk College and Parsen College before joining the United States Air Force, where he was an Air Force National Guard Crew Chief. In 1978, he married Patricia Leuntjens in Las Vegas, NV. His career included working at the Hihut Root Beer Stand, Trevor Hardware Store, and D & J Industrial Laundry. He then owned D & J Industrial Laundry from 1964 until he sold it in 1987. He owned the Moline Baseball Cage for twenty years from 1985 until 2005, and then, alongside his son, owned the Factory of Fear and Jacobs Wood and Forestry up until his passing. Perry was a member of the Elks, Short Hills Country Club, Bass Anglers Sportsman Society (life member), Moline Boosters Club, Moline Public School Foundation, the Jr. Flames Hockey Club for which he was a College Placement Director, and he was a Life Member of the National Rifle Association. He is survived by his wife Patricia; two sons, Jeffrey Wayne (LuAnn) Culver, Hampton, and Perry Carl Jacobs II, Moline; grandchildren, Jacob and Zachary Culver and Lauren Jacobs; a brother, Ken (Chris) of Bowlinggreen, KY, along with their children Andy, Julie and Alex; a sister-in-law, Barbara Benson and her son Justin. He was preceded in death by his parents.
Joyce Hess Cornmesser Passed Away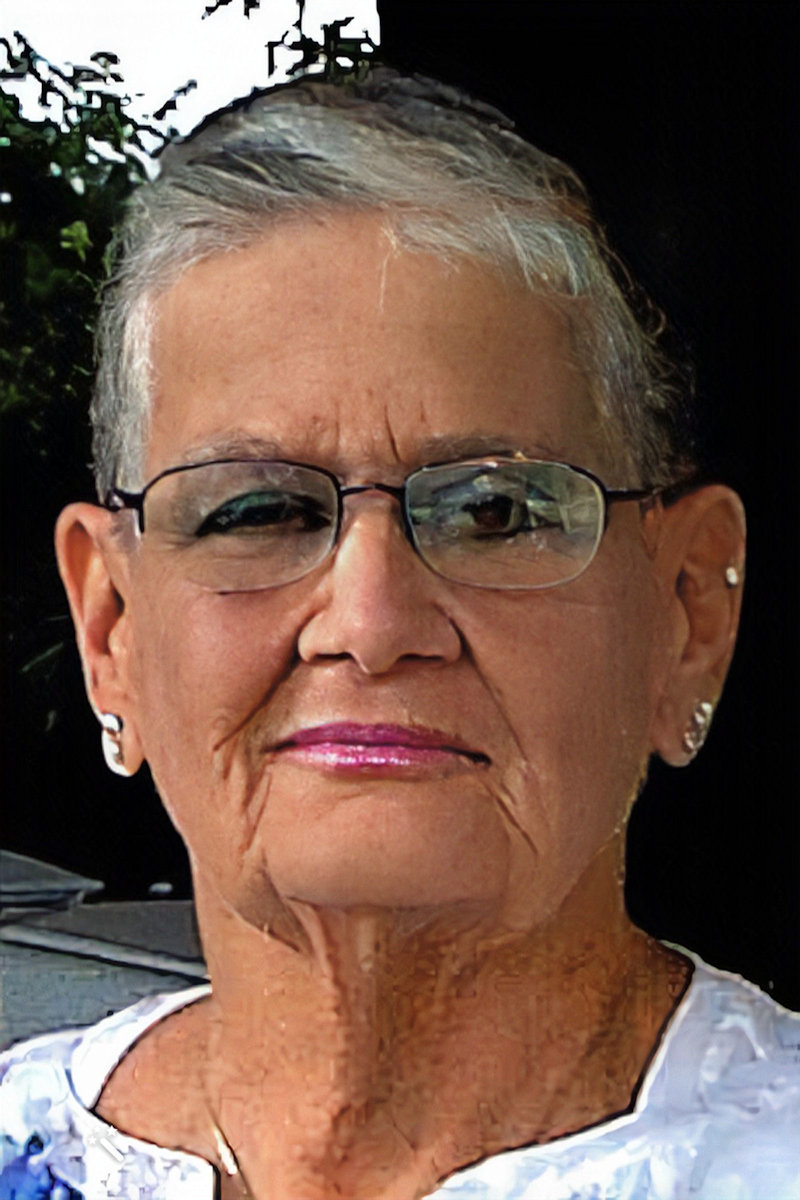 Joyce E. Cornmesser, 77, of Bettendorf, Iowa, passed away on Friday, July 17, 2020 at her home. Joyce was born on January 14, 1943 in Moline, Illinois, the daughter of Herman and Mildred (Sheese) Hess. On September 14, 1963 she was united in marriage to Roger E. Cornmesser in Moline. Joyce worked as housecleaner and was a dedicated wife and mother. She enjoyed fishing and cruises with her husband. For many years, they spent their winters in Florida and Arizona and were members of the Quad-City Cruisers.Those left to honor her memory are her daughters, Joy (Jeffery) Whitmer of Eldridge and Judy (Scott) Hoag of DeWitt; her son, Steve (Bonnie) Cornmesser of Eldridge; five grandchildren, Joy & Jeffery Whitmer's children, Alishia Osborne and Ashley Sibert; Judy & Jeff Peer's children, Samantha and Wesley Peer; Steve & Bonnie Cornmesser's daughter, Kayleigh Cornmesser; and two great-grandchildren, Braeden Claeys and Dallas Sibert. In addition to her parents, she was preceded in death by her husband, Roger; her sister, Myrna Burris; and her brothers, George and Bill Hess.
Katheen Roberts DeShane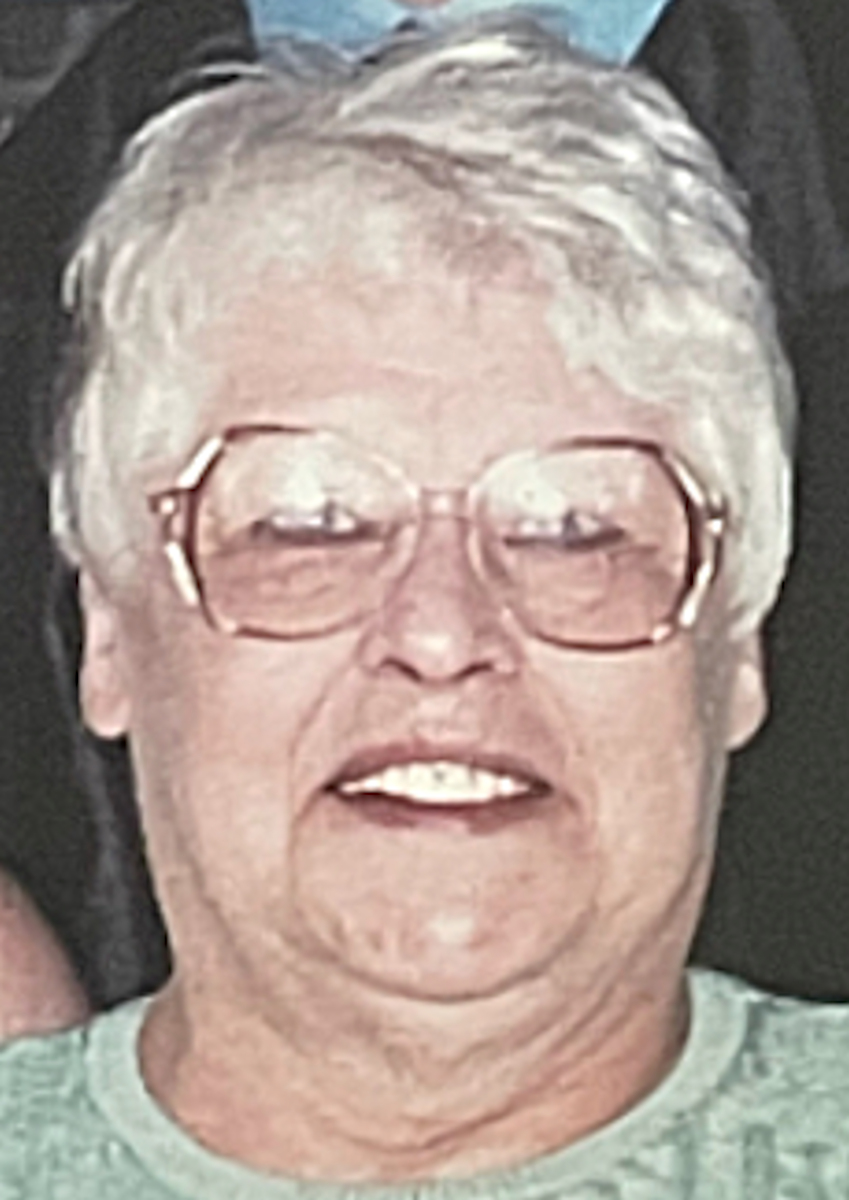 Kathleen DeShane, 78, of Orion, IL, passed away peacefully Friday, April 15th, 2022, at her home. Per her wishes, cremation rites will be accorded. Kathleen was born September 20th, 1943, in Moline, IL, the daughter of Ralph and Shirley (May) Roberts. She was a graduate of Moline High School. Before retiring, she worked for Warren Electronics as an inventory/parts management specialist. Following in her parent's footsteps, Kathleen also worked in concessions at the Indian Bluff Golf Course, where she loved to socialize and talk with everyone. Her enjoyments in life were playing UNO and solitaire. She also had an incredible "sweet tooth" and enjoyed her chocolates. However, her biggest joy in life was being a mom and grandmother. Survivors include her children, a son, Mike (Jill), Urbandale, IA, a daughter, Stacee DeShane, Orion, IL; grandchildren, Justin (Emma) Gruver, Richmond, TX; Spencer DeShane, Urbandale, IA; Alexis Ceja, Silvis, IL; Austin Ceja, Eldridge, IA; Samantha Ceja, Moline, IL, and a great-grandson, Carter Ceja. She was preceded in death by her parents and a brother, Duane Roberts.
Karen Krouth Aldinger Passed Away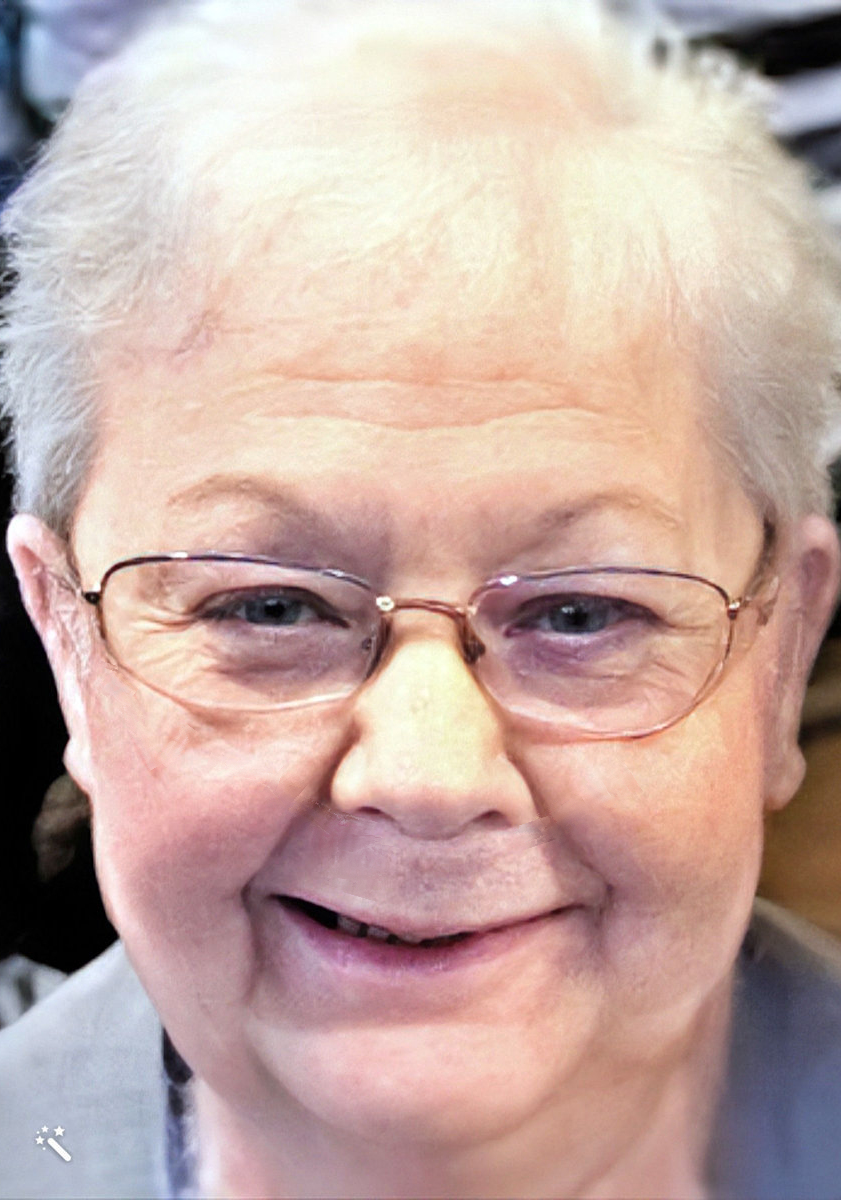 Karen E. Aldinger, age 77, of Edgerton, Ohio, passed away at 10:00 A.M. on Monday, March 22, 2021, in the home of her daughter near Edgerton after an extended illness. Mrs. Aldinger was a graduate of Moline High School in Moline, Illinois, and had worked for Royal Neighbors of America Life Insurance Company prior to marriage. She was a devoted homemaker who enjoyed reading and spending time with her grandkids and her beloved dog, Addy. Karen E. Aldinger was born on September 7, 1943, in Iowa City, Iowa, the daughter of Philip and Doris (Kemp) Krouth. She married Ronald K. Aldinger on June 6, 1964, in Moline and he preceded her in death on April 3, 2014. Survivors include one daughter, Kristen (Dan) McGuire, of Edgerton; one son, James P. (Michelle) Aldinger, of Aledo, Illinois; four grandchildren, Brittny (Blake) Heither, of Muscatine, Iowa, Jaxon McGuire, of Edgerton, Zachary (Elizabeth) Aldinger, of Menomonee Falls, Wisconsin, and Christian Aldinger, of Aledo; three great-grandchildren and one on the way; one sister, Phildora Weaver, in California; and a daughter-in-law, Lisa (Steve) Livensparger, of Edon. She was also preceded in death by her parents; one son, Erik Aldinger, in 1987; one sister, Ora Jean Papenhausen; and one brother, Robert Krouth.
Donald Gordon Passed Away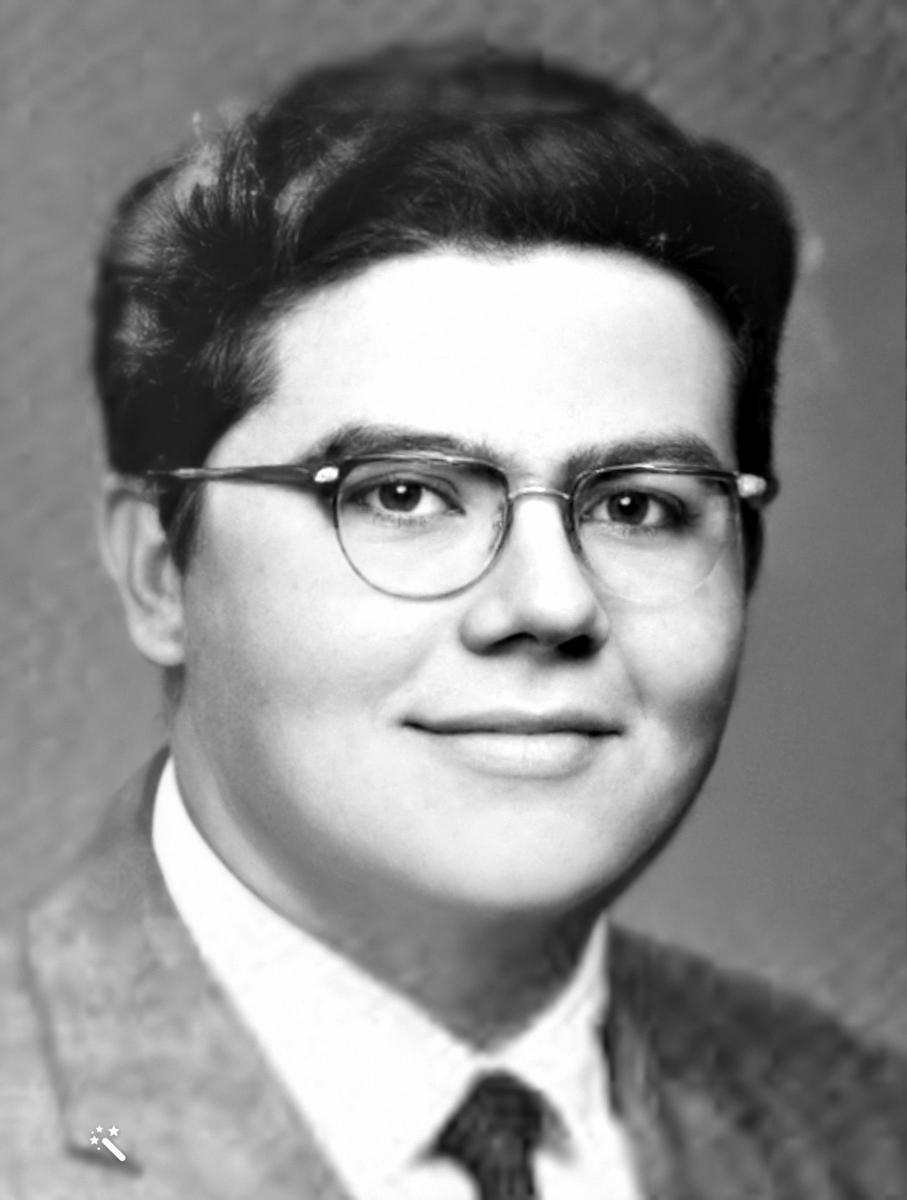 Donald L. Gordon Jr., 76, of Rock Island, passed away Thursday December 19, 2019 at the University of Iowa Hospital and Clinics, Iowa City. Per his wishes there will be no services at this time. A Celebration of Life Gathering will be held 11:00am on Saturday, January 11, 2020 at First Evangelical Free Church, Moline. Donald was born on December 11, 1943 in Moline, the son of Donald and Uldeane (Smith) Gordon Sr. He was a graduate of Moline High School. He later married Karen L. Thomas on July 5, 1985 in Rock Island. Mr. Gordon had been employed by Johannes Bus Services, Rock Island. He attended First Evangelical Free Church, Moline. Donald loved spending time with his family, fishing, hunting, camping, trap and skeet shooting. Survivors include his wife of 34 years, Karen; daughters, Tina (Dan) Hefley, Independence, MO., Lynn Gordon, Freeport, IL; step sons, Brian (Cory) Hayes, LaGrange, KY, Geoffrey Hayes, Hampton; 8 grandchildren and 3 great grandchildren. He was preceded in death by his parents and brother, James T. Gordon.
Linda Lindblade Hendricks Passed Away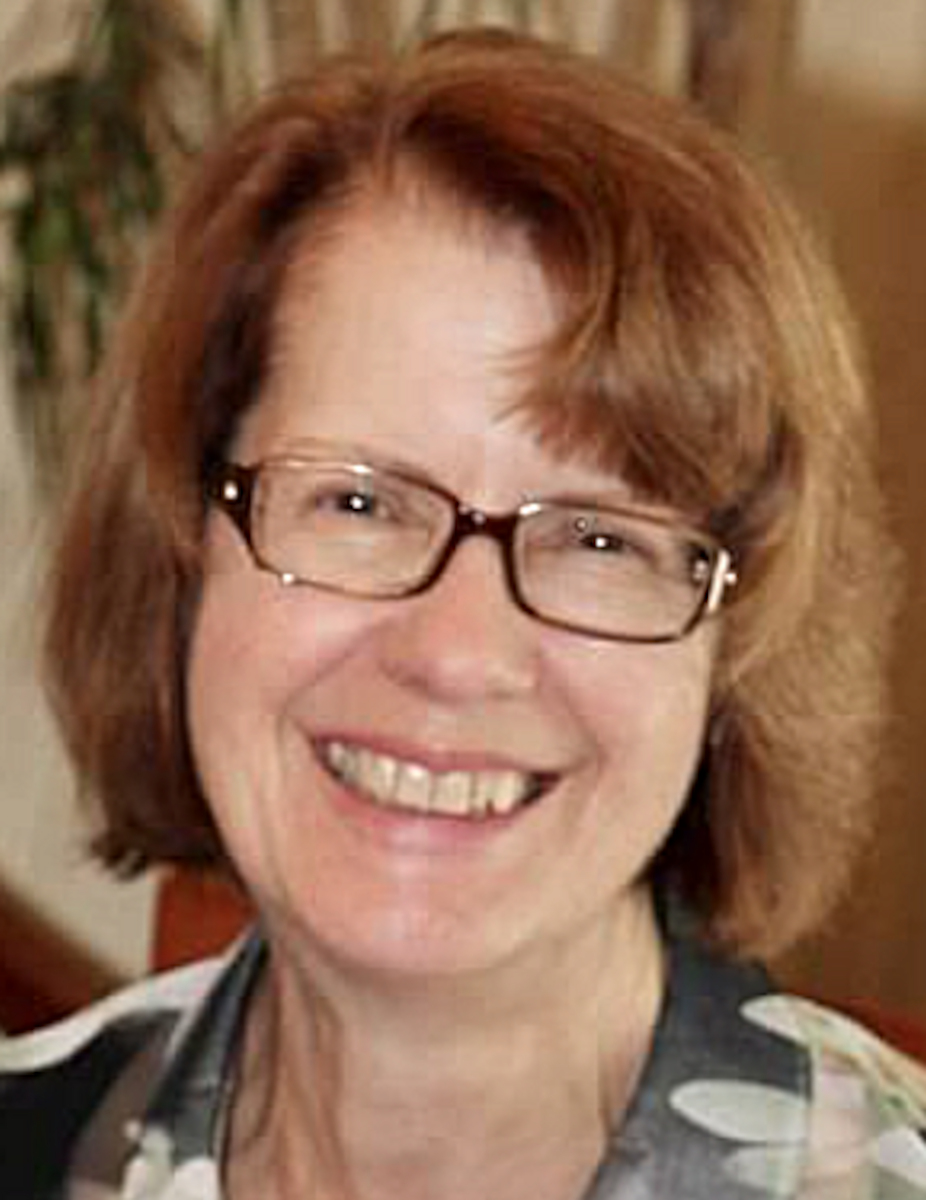 Linda Hendricks, age 76, a resident of Carol Stream, IL, passed away on March 31, 2020 at Central DuPage Hospital due to complications from a major surgery. She was born on July 17, 1943 in Davenport, IA to Lester Lindblade and Merle Meyers. Linda grew up in Moline, IL and attended Augustana College and Hope College. She began her career as a social worker. She then worked for TEAM (The Evangelical Alliance Mission) for 40 years in various roles in the purchasing and finance departments. Faith was really important to her and she was very active at Wheaton Bible Church. Linda loved to serve others. If her family, friends, or church needed assistance she was the first to give a helping hand and an encouraging word. She enjoyed traveling with family or to see family. She also enjoyed gardening, reading, and just puttering around. She was a wonderful grandmother who loved to support her granddaughters in all their school, sports and other extracurricular activities. She was their special Gigi and biggest fan. She is survived by her son, James (Erica) Hendricks of Madison, WI; her grandchildren Lauren and Sydney Hendricks; her brother and sisters, David Lindblade, Zondra Swanson, and Mary Ann McKenzie. She was preceded in death by her son Bobby Jo.
Susan DeBates Walters Passed Away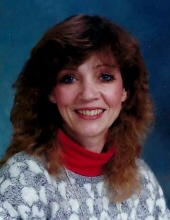 Susan (Suzi) Ruth DeBates Walters died at home on December 28, 2021. She was born at 8:25pm on February 19, 1943 in Moline, Illinois, the eldest of 3 daughters to Albert Louis DeBates and Velma Ruth Peterson DeBates. She was a member of Calvary Lutheran Church of Moline. She was an honor graduate of Moline High School and a member of the National Honor Society. She attended Black Hawk Community College at Rock Island, Illinois for 2 years before transferring to Texas Lutheran College (now T.L.U.) in Seguin, Texas where she was a member of the SIGMA TAU Sorority. She graduated with a degree in Education on January 12th, 1966. Susan was offered a job immediately upon graduation by the Principal where she completed her student teaching. She taught at Weinert Elementary for 2 ½ years before going to San Antonio. Susan met her future husband, James R. Walters, then a pharmacy student at U.T. Austin on a blind date in Austin while visiting a classmate from T.L.C. They started dating and married 2 years later on May 31, 1969. After his graduation, they moved to Midlothian, then DeSoto, then Duncanville where they resided for over 40 years before moving back to Midlothian. Susan taught at various schools until she retired from Jackson Middle School in the Grand Prairie I.S.D. They had 3 wonderful children; Tracy, Tigh, and Troy. All 3 graduated from Duncanville High School. In addition, Tracy graduated from U.T. Arlington, Tigh graduated from U.T. Austin and Troy graduated with his doctorate from Texas Tech U. Susan is survived by her husband, James Walters, her daughter, Tracy Reuter and husband Cliff, son Tigh Walters and wife Christi, son Troy Walters, sister Karen Thorsvold and husband Roger, sister Teresa Schwartz and husband Carl, grandson Preston A. Reuter, granddaughter Kimberley Payton Walters, sister-in-law Sandra Vestal and husband Ken, sister-in-law Judith Miguez and husband Ricky, many nieces and nephews and many very dear friends.
Virginia Kizer Brooks Passed Away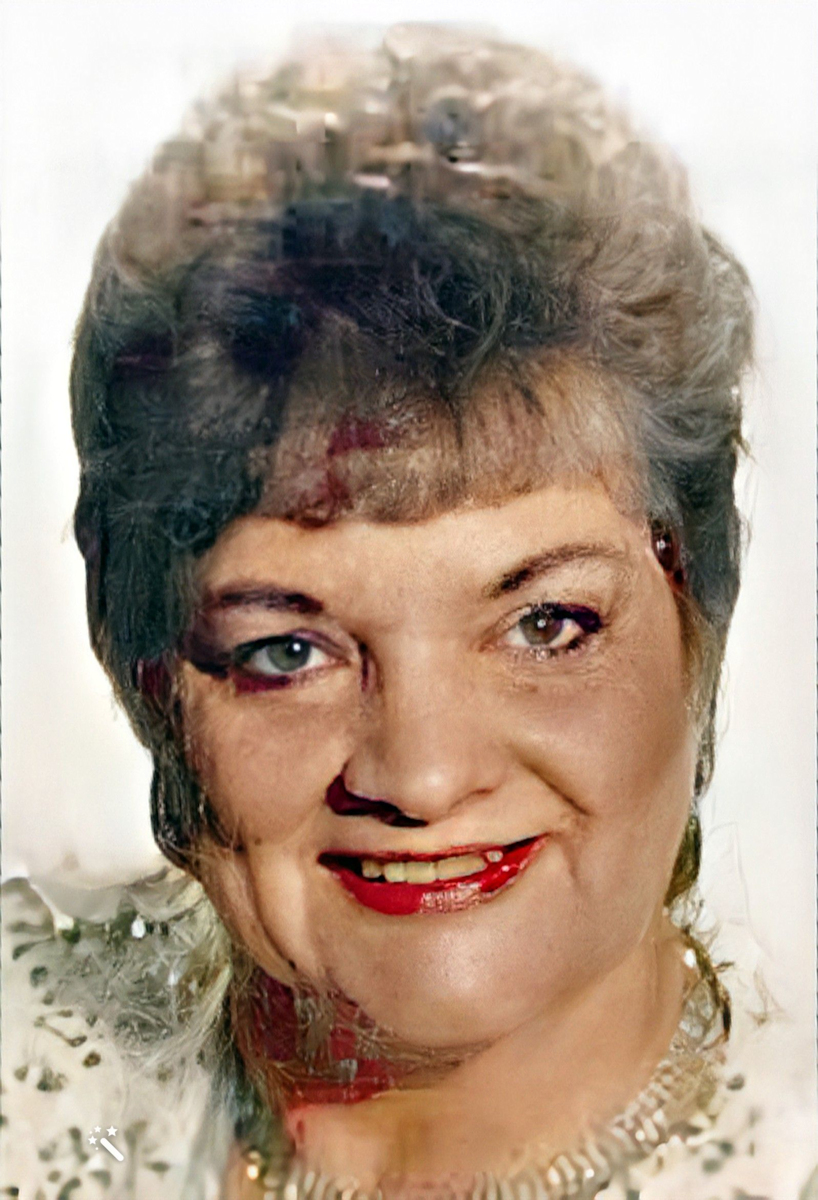 Virginia "Ginger" May Brooks, age 78, of New London, Mo., passed away at 3:18 pm Friday, May 27, 2022, at her home. Ginger was born on November 26, 1943, in Moline, IL the daughter of Kenneth and Sylvia (Tapley) Kizer. She was united in marriage to Everett Brooks on May 5, 1962, in Monroe City, Mo.
Gay Patricia Konecky Passed Away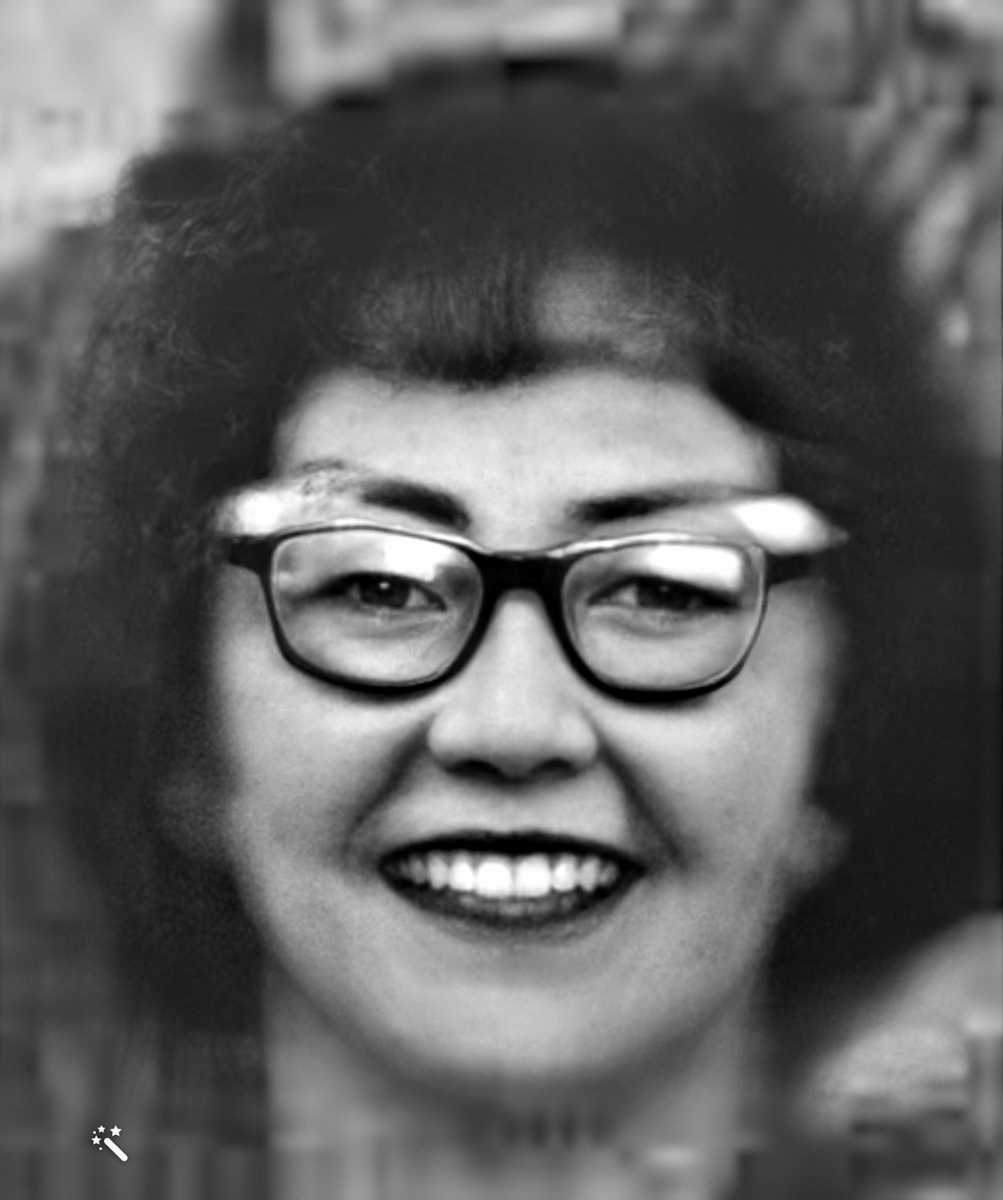 Gay Konecky was born on April 25, 1943, in Moline, Illinois. She passed away in Springfield, Missouri, on December 17, 2021. No obituary can be found and further information
Scott Ferguson Passed Away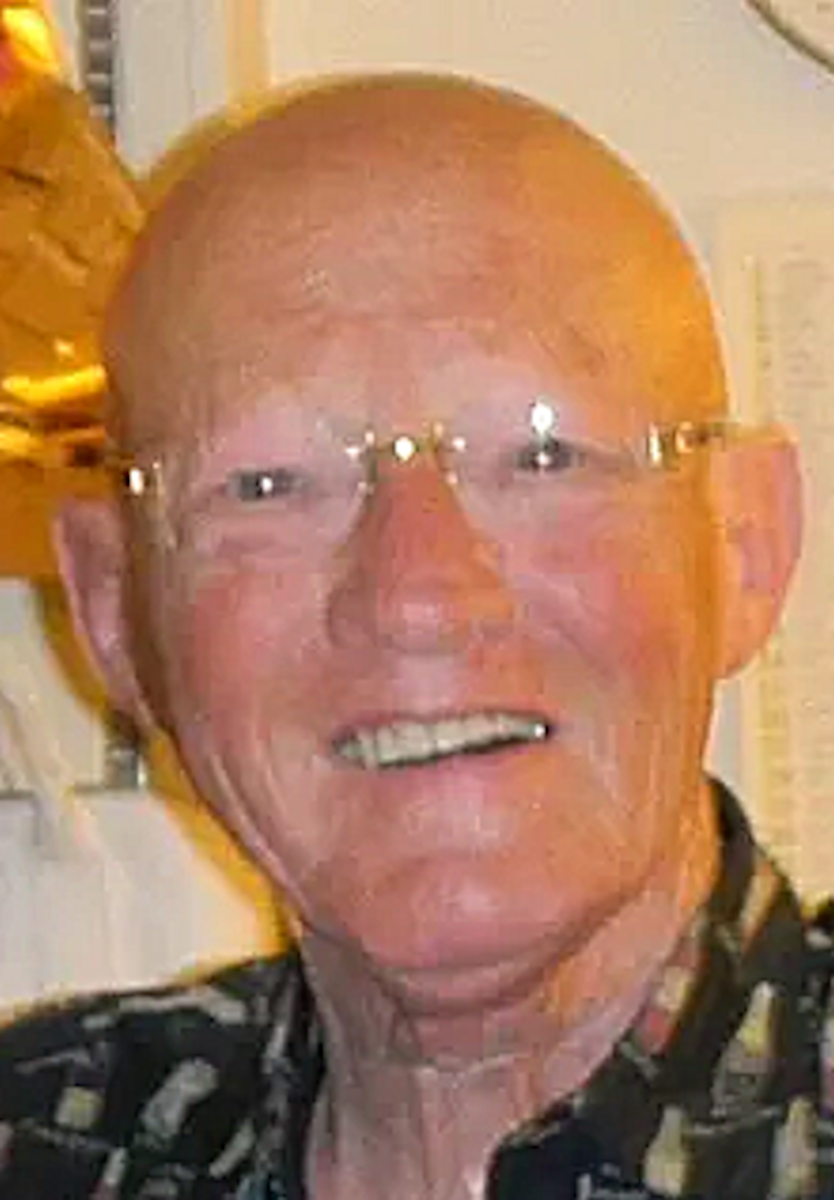 Scott K. Ferguson, 77, of Brownsburg, IN, passed away February 9, 2020. He was born September 2, 1942 in Waterloo, Iowa to the late Robert and Marjorie (Green) Ferguson. He was a graduate of the College of William and Mary. He was a Certified Financial Planner and joined Halter Ferguson Financial in 1995. Scott was a football star in high school—scoring five touchdowns in the first half of one game before being pulled at halftime. He was an accomplished sprinter and once silvered in the 200-meter sprint for all of Division III track while at William & Mary. Scott attended Connection Pointe in Brownsburg, Indiana and was active in the Great Banquet at Second Presbyterian Church in Indianapolis. He was a veteran in the U.S. Army, managing an evac hospital during the Vietnam War in the Medical Service Corps, and attained the rank of Captain. He enjoyed wine collecting and driving cars. Scott is survived by his wife of 54 years, Pamela (Hurt) Ferguson; two sons, Robert (Jessica) Ferguson and Bradford (Ann-Marie) Ferguson; four grandchildren, Bridget, Margaret, Mara, and Zachariah; one brother, Bruce (Michelle) Ferguson; niece, Jennifer Nuttall and nephew, Eric Ferguson.
Judith Ann Longabaugh Minucci Paased Away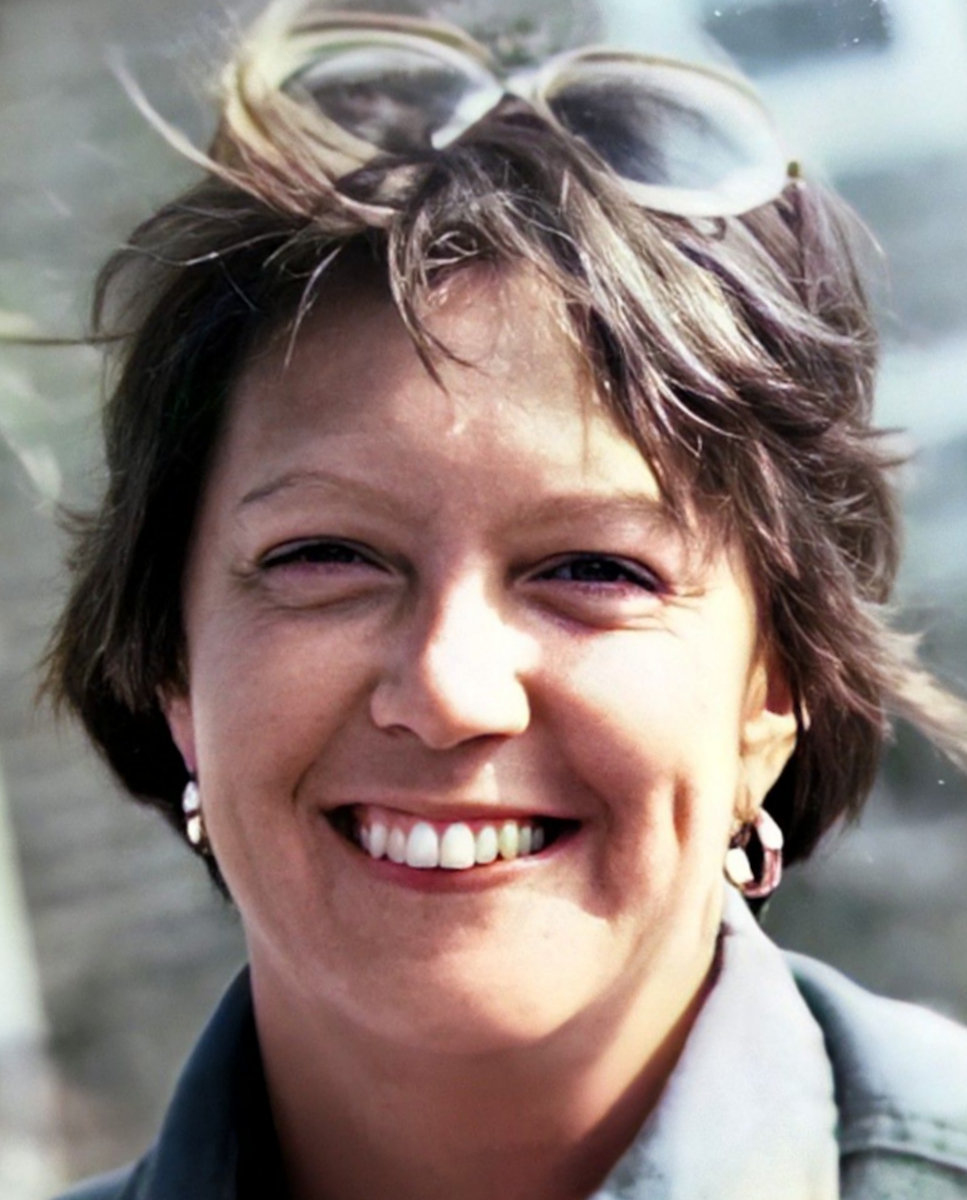 Judith Ann (Longabaugh) Minucci, 74, formerly of Barnstable, died at home in Osterville on February 17, 2018. She was raised in Moline, Illinois, to parents Margery and John L., who instilled in her a hard work ethic. At 13, she detasseled corn in 100 degree heat for 25 cents an hour. At age 16 she decorated and managed a dress shop while going to high school, where she was awarded the American Legion award for the most outstanding female student. She left Illinois at age 19 to build a life in Boston, where she attended Chamberlain School of Retailing. There she was smitten by a young man working security at Jordan Marsh. She and Albert were married for 52 years. They moved to Cape Cod and raised two children, Lisa and Lara, now of a brother, Dr. James L. Longabaugh of San Luis Obispo, California.
John Sellers Has Passed

John Allan Sellers, age 76, of Beech Grove, passed away Tuesday, June 11, 2019. He was born on November 24, 1942 in Iowa to the late John E. and Helen M. (Walker) Sellers. John served in the U.S. Navy. He married Shelby (Noles) on June 13, 1965. John received his Bachelor's Degree in Engineering from Purdue University. He worked as a design engineer for more than 20 years. He was an automobile enthusiast and he also enjoyed fishing. John is survived by his children, Daniel (Crystal) Sellers and Laura Sellers; grandchild, Hannah Davis; brother, Patrick (Susan) Sellers; and sisters, Sandy (Mike) Cockerill and Sally Sellers. John was preceded in death by his loving wife of 52 years, Shelby Sellers; his parents, John E. Sellers and Helen M. Sellers; and brother, Jim Sellers.
Carmen Marshall Has Passed

Paula Thomsen Buford Has Passed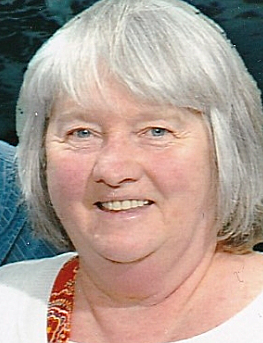 Paula Buford, 78, of Silvis, passed away Tuesday, February 8, 2022, at Genesis Medical Center, Illini Campus Silvis. Cremation rites have been accorded. Visitation will be from 4-7 p.m., Tuesday, February 15, 2022, at Esterdahl Mortuary & Crematory, Ltd., Moline. Memorials may be made to the family. Paula was born on July 23, 1943, in Moline, the daughter of Hans and Phyllis (Baker) Thomsen. She married James Buford on June 20, 1970. Paula took pleasure in tending to her home and she loved sewing and knitting. She enjoyed traveling, planting flowers, and taking pictures of her beautiful garden. Survivors include her husband, James; daughters, Crystal Pauley, Melissa (Jason) Vaughn; sons, Jeffrey Hawotte, Douglas Hawotte; grandchildren, Brittney Delles (Justin) Ashby, Brandon (Jennifer) Delles, Garret Hawotte; 9 great grandchildren; sisters, Jan (Ed) Hill, Cindy (Steve) Johnson; and 6 nieces and nephews. She was preceded in death by parents and son-in-law, Kim.
Dana Lloyd Burgner Has Passed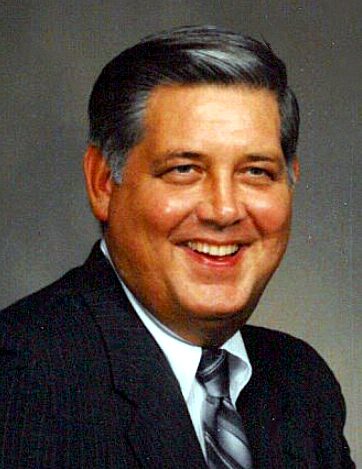 Dana Lloyd Burgner, 78, of Rock Island, IL, born August 12, 1943, in Moline, IL, died Sunday, February 13, 2022, in Swansea, IL, after a courageous battle with dementia.
Lloyd graduated high school in Moline, IL. He worked as a tool and die maker in Rock Island, IL, and later at Navistar, Inc, in Springfield, OH. He retired from Navistar in 2004. Lloyd was a United States Marine Corps veteran. Mr. Burgner was a devoted family man. He loved working with his hands to build things. Lloyd also enjoyed watching his grandson, Daulton, play basketball. He was a member of Christ Church, Fairview Heights, IL. He was preceded in death by his parents, Dana and Helen, nee Harris, Burgner; and a brother, Charles Burgner. Surviving are his loving wife of 58 years, Carol, nee Stotts, Burgner, whom he married in 1963 in Rock Island, IL; three sons, Rick Burgner, Chuck Burgner, and Jeff (Jen) Burgner; and two grandchildren, Karl Burgner, son of Rick Burgner and Daulton Burgner, son of Jeff and Jen.
Susan Swanson Kernc Has Passed

Susan Swanson Kernc passed away on April 15, 2021, in Longmont, Colorado. She attended the University of Illinois College of Nursing. She was married to William F. Kernc. No further information is available.
Carolyn Jean Bergstrom Bohl Has Passed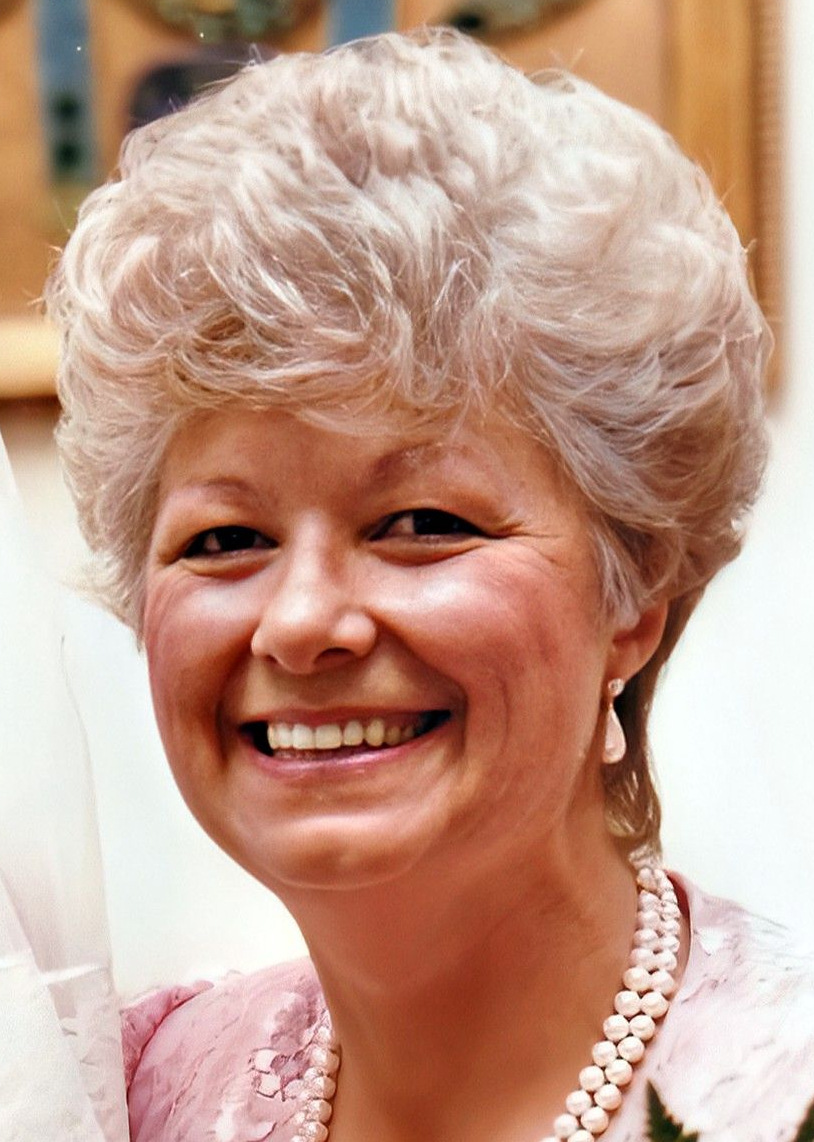 Carolyn Jean Bohl (Bergstrom), age 79, passed away peacefully at home on October 15th at her residence. Carolyn was born on August 2nd, 1943 to parents Katherine and Richard Bergstrom. She graduated Moline High School in 1961 and attended Moline Community College. She married her high school sweetheart Theodore Bohl II on August 25th, 1962 in Moline. Together they established a flourishing tool and die company in 1969; Bohl Machine & Tool is still operating in Milan, Illinois. Carolyn was a hard worker and even conducted business into the last months of her life. When she wasn't working, she loved to play cards and games, especially with her grandchildren and great-grandchildren. In her hay day, she enjoyed a good party and loved to boogie on the dance floor. Her vibrant life will be cherished and remembered by her children: Stephannie Bohl and Tim (Amy) Bohl, her grandchildren; Jassimine Dixon, Julia Biermann, and Theodore Bohl III; her devoted in-law family members: Luke Dixon, Markus Kenney, and Tori Bohl; her great-grandchildren: Ayden Kenney, Clyde Kenney, Clement Kenney, Juliet Deluth, Dylan Bohl, and Bentley Bohl; her sister and brother-in-law Bev and Bill Hill; and a host of caring nieces, cousins, and friends. She was preceded in death by her father, mother, husband, and a brother.
Margaret Winters Mills Has Passed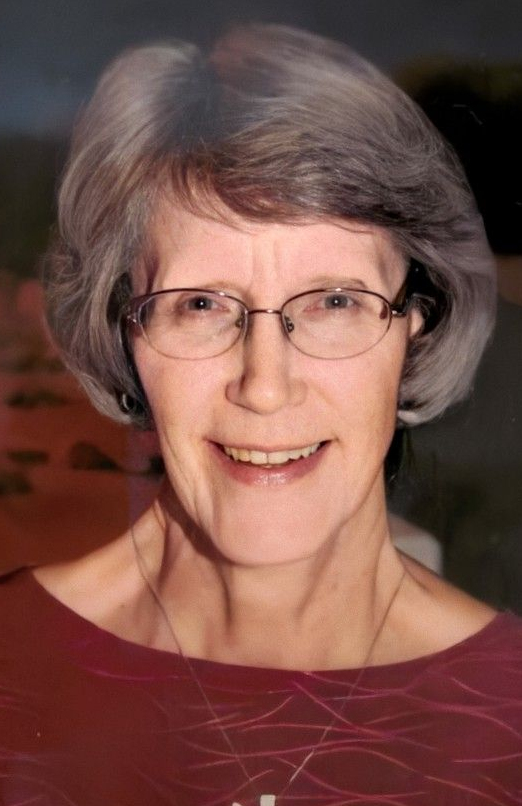 Margaret R. Mills, 78, of Moline, passed away Saturday, September 3, 2022 at University of Iowa Hospitals and Clinics, Iowa City. Margaret was born November 27, 1943 in Moline, the daughter of Adrian and Reva (Yeager) Winters, Sr. She married John Cervantes on September 18, 1965 in Moline. He preceded her in death on July 4, 1985. She married Robert Mills on August 26, 1995 in Lake Tahoe, Nevada. He preceded her in death on July 19, 2007. Margaret retired from Metropolitan Medical Lab, Davenport as a Supervisor of Cytotechnologists in 2009 after 40 years of employment with the lab. In her younger years, Margaret enjoyed volleyball, bowling, gardening and needle work. Throughout her lifetime, she liked to travel and especially enjoyed road trips. She was thrilled to become a grandmother of Mateo, Anya, Levi and Veronica and loved to visit them. She was a very proud mom and grandma and treasured all of her family. Additionally she is survived by her children, Darren (Brandy) Cervantes, Corvallis, OR and Catherine Cervantes (Christian Fine), Capitola, CA; step-children, Tom Hartshorn, WA, Lisa Brown, WA, and Cindy Martin, CA, and several step-grandchildren; sister, Judith Watson, Rancho Cordova, CA and brother, Robert Winters (Evan Kelly), St. Paul, MN and significant other, Vic Bunge, Fulton, IL. She was preceded in death by her brothers, John and Adrian Winters.
Larry R. Gibbs Has Passed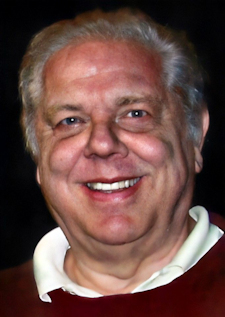 Larry R. Gibbs, 79, of Crete, Illinois died Thursday, February 24, 2022 at St. James Manor in Crete. Graveside services are 11:00 a.m., Friday, March 4th at Greenview Memorial Gardens, 1201 Avenue of the Cities, East Moline, Illinois. Memorials may be left for Quad City Animal Welfare Center in memory of Larry and his sister Marilyn. Dennison Funeral Home, Viola is handling arrangements. Larry Ray was born December 30, 1942 in Missouri, the son of Forrest and W. Lola Crow Gibbs. After teaching for almost five years in Pekin, Illinois, he moved to the Chicago area to teach in the Rich Township High School District. He later was a professor at a local college. Larry was a Civil War enthusiast… he was involved in several clubs and traveled the United States giving presentations and participating in reenactments. Larry was a die-hard St. Louis Cardinal fan, as well as just being a fan of baseball. He enjoyed keeping up with his family's activities and sporting events. Those left to cherish his memory are several cousins including Rosemary (Lloyd) Cook of Viola and their children and grandchildren who will miss their "Crazy Uncle Larry", and his friend: Mary Wille of Crete. He was preceded in death by his parents and sister: Marilyn Gibbs.
Jerry Lee Thomas Has Passed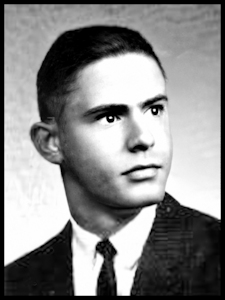 Jerry Lee Thomas passed away on August 26, 2019, in San Diego, California. He was born on November 15, 1943, in Moline, Illinois. We cannot locate an obituary for him at this time. We know that he was a Lt. Commander in the Navy, served during the Vietnam War Era, was a medical doctor, and lived in San Diego (or that area), He may have married Linell L. Poethicon on December 10, 1966, in San Diego, CA.
Judy Rhea Claerhout Has Passed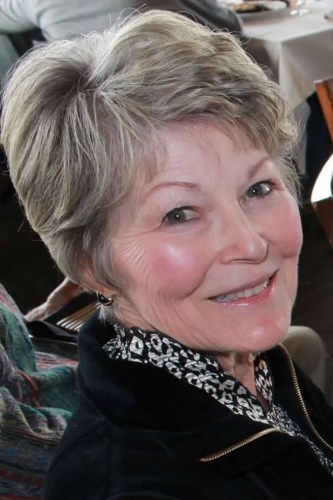 Judith Ann Claerhout, 77, passed away on July 17, 2021. A native of Moline, IL., Judy was born to Gerald and Helen Rhea on December 2, 1943. She graduated from Moline High school and Blackhawk College. Her love of dance and performing arts earned her lead roles in local summer stock productions. In 1962 she won the honor of Miss Moline and represented her city in the Miss Illinois pageant. This set the stage for meeting the love of her life, Bill. As a swimmer and law student who wasn't interested in beauty queens, he realized Judy had brains too! Fireworks ensued following a Fourth of July proposal and they were married September 5, 1964. Their love never fizzled and the celebration continued for over 56 years! Judy spent 50 years as a volunteer in civic, service, and school organizations. While living in Las Vegas she worked as a Fashion Coordinator and received a "Woman of Achievement" award in 1988. To catch up with Judy, you had to lace up. She was a top runner in her age group in 10k races for over 30 years. She also loved to bike, hike, snow ski, ice skate, and work out. She climbed Mt. Charleston, near Las Vegas, several times. And her thrill rides in gliders and hot air balloons had her family praying from below. Judy was also known for her impeccable taste for crafting, decorating, and etiquette. She even used a ruler when corresponding with her hand written notes and cards. When Bill retired in 2000, he and Judy moved to the pines of Payson, AZ. They enjoyed the small town and mountain air for almost 20 years. Her love for her family was unconditional and never-ending. She lived every day with grace, class, kindness, and love. In addition to her husband, Judy is survived by her daughters, Cindy (Gary) Soultanian of Scottsdale, Carin (Gus) Gallett of Phoenix, five grandchildren, whom she adored, and her sister, Lora (Eric) Diamond of Coldspring, Texas.
Larry Bentrim Has Passed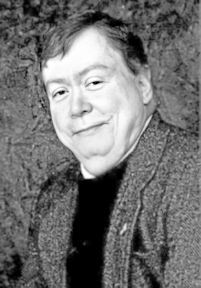 Larry V. Bentrim, 77, of Roseville, Illinois, passed away Thursday, March 11, 2021, at Roseville Rehab and Health Care, Roseville. Private graveside services be will Monday, March 22, at Rock Island National Cemetery. Military rites will be conducted. Larry Vern Bentrim was born March 23, 1943, in Davenport; the son of Laverne Frank and Thelma (Gilger) Bentrim. His childhood hometown was Moline. Larry graduated from Moline High School, Class of 1961. After graduation, he was employed at the former "Plantation" Restaurant. Larry enlisted in the U.S. Air Force in 1965 serving in Germany. With the completion of his military service, he returned to the Quad City area, working as a draftsman for the Corps of Engineers, Rock Island Arsenal. At this time, Larry obtained his associate degree from Black Hawk College, Moline. He then worked for John Deere Plow and Planter, Moline. Larry enjoyed fishing trips with friends to Wisconsin and Michigan. Larry completed his career as he began, in the food industry. For many years, he served as head chef at Lunardis' Restaurant, Davenport. Those left to cherish his memory are his twin sister, Mary VanHoorebeke, Johnston, Iowa, his sister, Bonnie Johnson, Silvis; nieces, Deb Curtis, Ankey, Iowa, Pam (Mark) Stehn, Rock Island, Tina (Roy) Stevens, Beloit, Wis., Laurie Sweeney, Cambridge, Minn., and Jen Bentrim, Golden Valley, Minn.; nephews, Michael Van Hoorebeke, Austin, Texas, Steven VanHoorebeke, Bettendorf, Scott (Carol) Johnson, Edgington, Ill., Randy Johnson, Chicago, Todd (Staci) Johnson, Elkhart, Kan., Tim (Penni) Bentrim, Bellingham, Wash., Jeff (Angela) Bentrim, Calgary AB, Canada; many great-nieces, great-nephews; and best friends since kindergarten, Michael (Melissa), Stentoumis, Florida. He was preceded in death by his parents; his brother, William Bentrim; his sister-in-law, Carol Bentrim; and his brother-in-law, Paul VanHoore