United Township High School Class Of 1960

50th Class Reunion - 2010
Part 6

Saturday evening, September 11, 2010 we gathered at Short Hills Country Club. Early on the agenda was a class photo. The one here was taken by Don Snodgrass.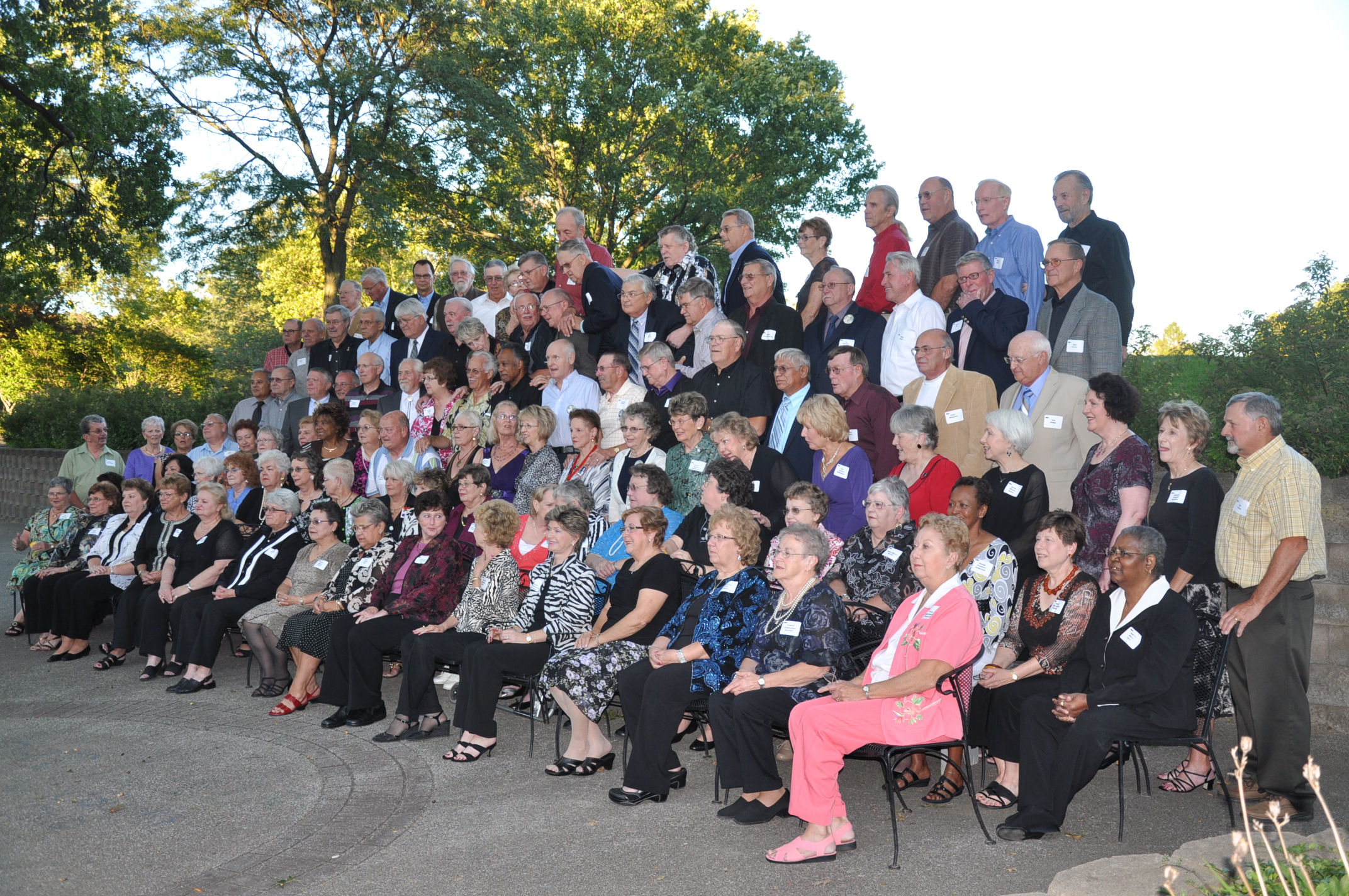 ---
Military Veterans were asked to come forward to be honored.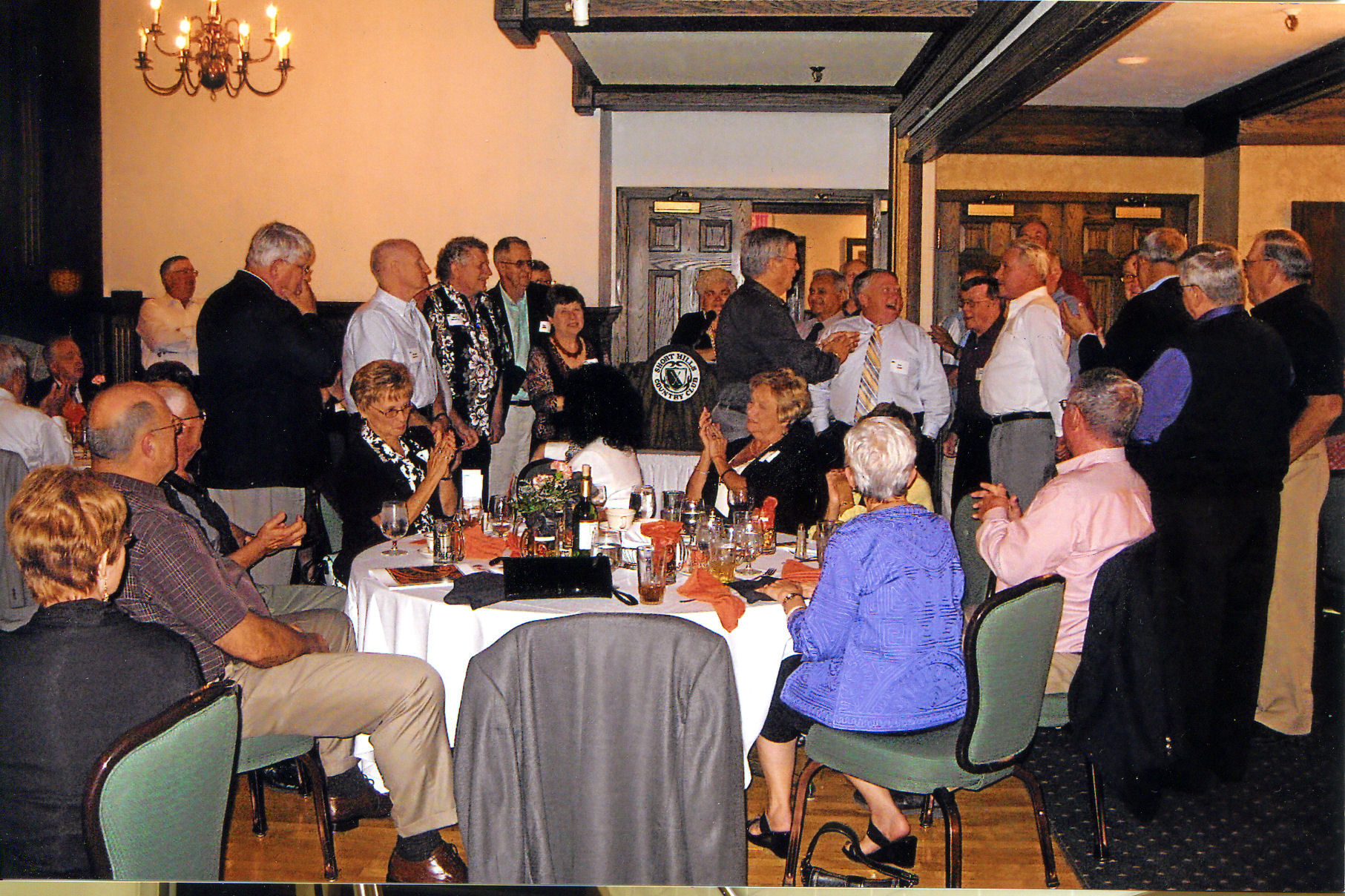 ---
School Groups
St. Annes School
Left to right: Alan De Castaker, Martty Versluis Lamb, Mary Ann Fulscher Ash, Joyce LaPeere VanMeighem, Jim Winkelbauer, Janet Rhodes Steirwalt, Pat Doxee Payne, Jim Williams, Joanne Versypt DeCoster, Theresa Larson Ricketts, and Mike Carpentier.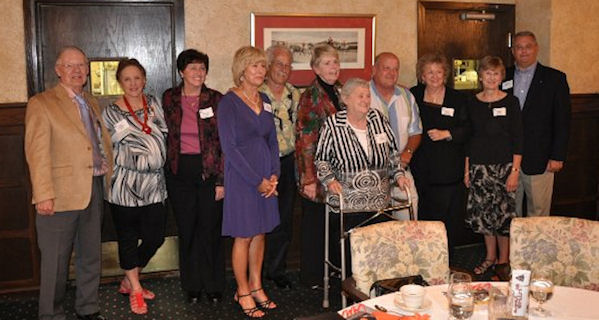 ---
Wells School
Back: Frank Loll, Wayne Miller, Eugene Penner. Front: Betty McLaughlin Hagberg, Sylvia Stockwell Vogel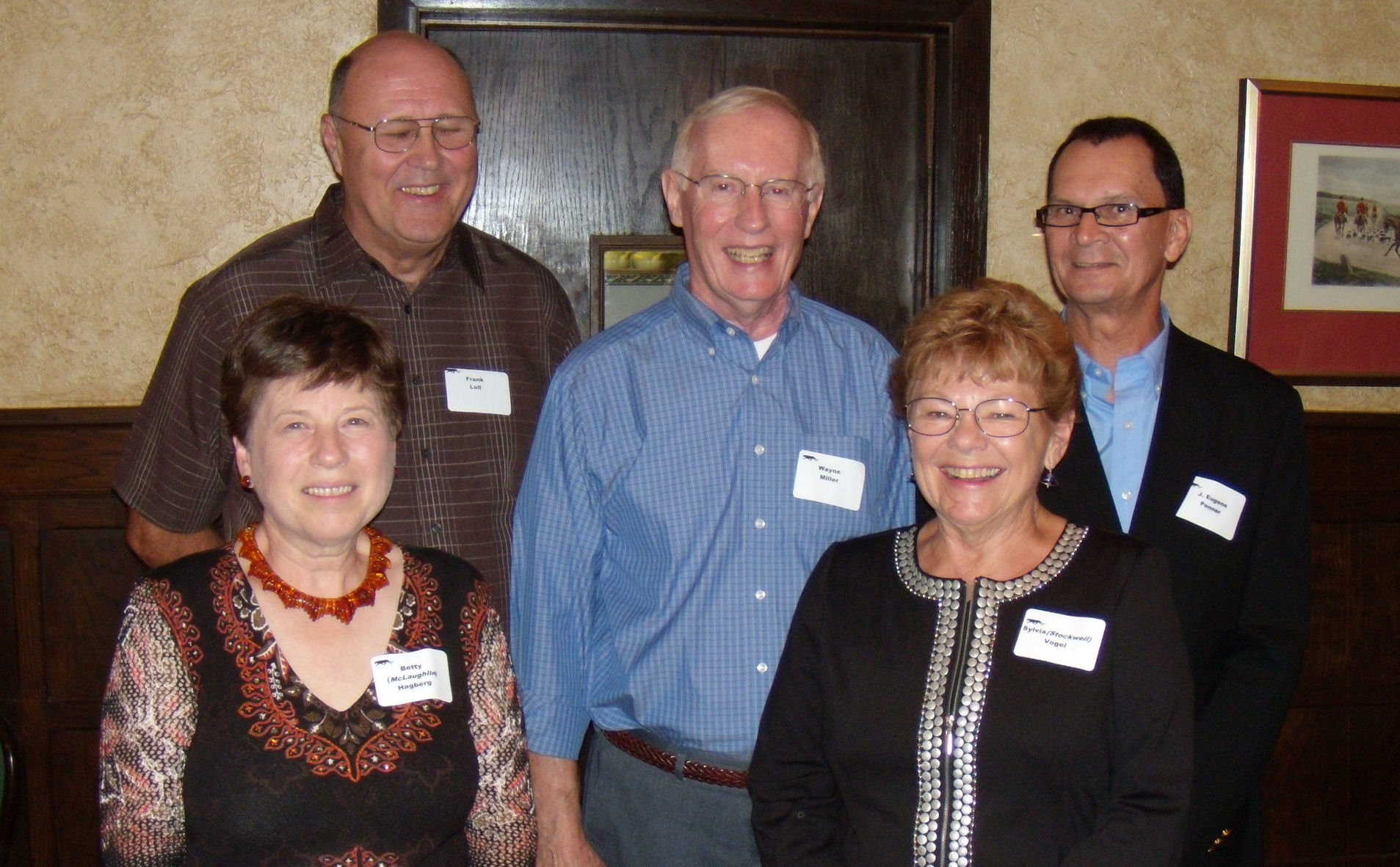 More 50th Reunion Photographs