September 29 - Saturday
The Monastery of Yemrehanna Kristos
The Monastery of Yemrehanna Kristos is located about 15 km from Bilbilla, Ethiopia, and 30 km from Lalibella. It is a 2 hour bone-jarring and butt-wrenching drive over bad road in an 4x4 vehicle without shock absorbers from Laibella (shocks do not last long on this road). Once you arrive, there is a steep 15-minute up hill walk up to the monastery through a small patch of juniper trees. Do not worry, there are many small bushes conveniently located along the trail for restroom stops. A reasonably fit individual may be able to make this journey. It is hard to imagine that a few years earlier, it was a 12 hour roundtrip Mule ride out of Lalibella to get to this monastery.
As you approach the monastery, a kindly priest (said to be one of the youngest Arch-bishops of the Ethiopian Orthodox Church) is waiting to greet you. Situated in a large cave at a breath taking altitude of around 2,700 meter and protected by an unflattering modern outer wall is the Yemrehanna Kristos Monastery. It is constructed of wood and is faced with white gypsum. There are many interesting architectural features such as the cruciform carved windows, an etched wood-panel roof, a coffer ceiling with inlaid hexagons and a large dome over the sanctuary.
Legend has it that this church was built by its namesake, Yemrehanna Kristos, the third Zagwe ruler and a predecessor of King Lalibela, recorded as ascending to the throne in 1087 AD and ruling for about 40 years. Yemrehanna Kristos is credited with restoring links between Ethiopia and the Coptic Church. Another legend states that he visited Egypt during his reign, and the priests at the monastery claim that all the wood used in the monastery's construction was imported from Egypt, while the gypsum was brought from Jerusalem. The church and its natural spring holy waters formed an important site of pilgrimage in medieval times. A muddy area in front of the monastery reveals the location of the spring with the source coming from a subterranean freshwater lake said to be below the cave.
Behind the main building is a "scary" cavern with a bone pile of some of the 11,000 Christian pilgrims who, according to still yet another legend, travelled from Egypt, Syria and Jerusalem to die at this monastery. Next to the bone pile are two decorated crypts, one is said to contain the remains on Yemrehanna Kristos.
We left the monastery in the evening and made the downhill return to our 4x4. Singing could be heard coming from the little Tukuls located on the other side of the valley, . As I paused to listen, the priest coming from behind asked "happy people, yes?" I responded, "yes, very happy."
(Important note: All photographs, except where mentioned, are copyrighted as of October 8, 2012, by Darrel and Betty Hagberg. Please request permission to use and please credit them).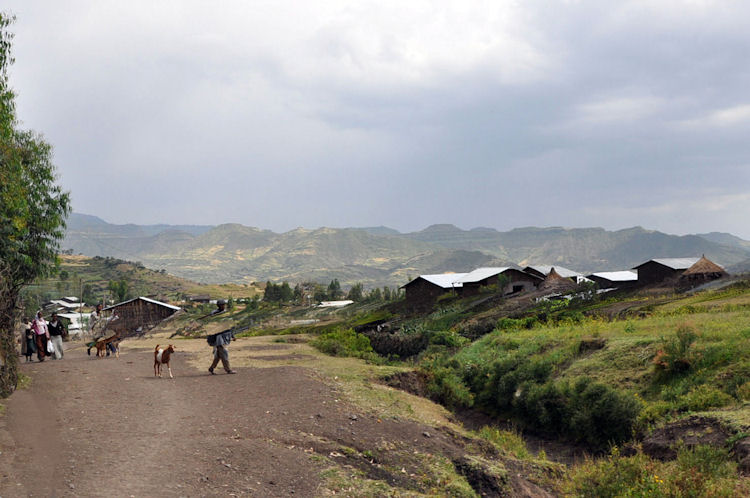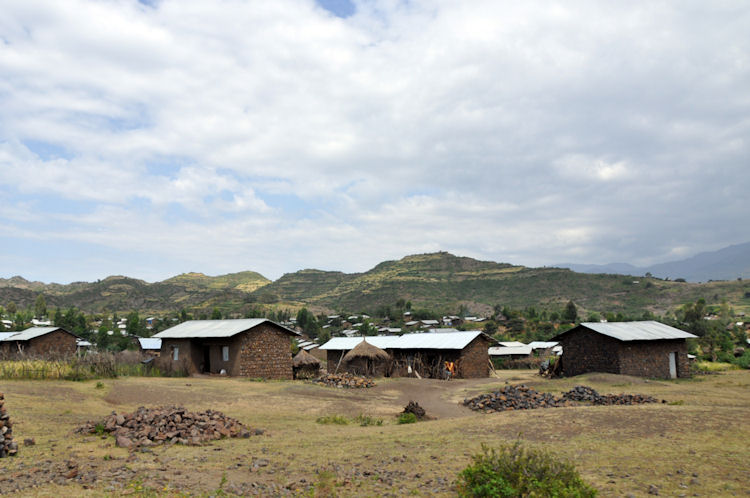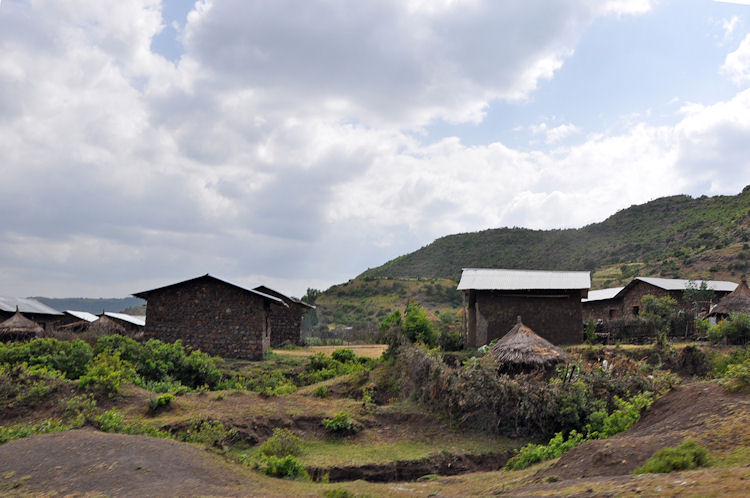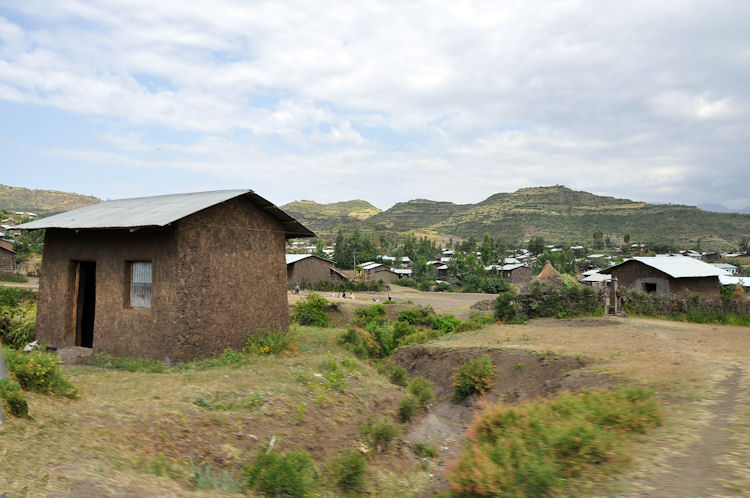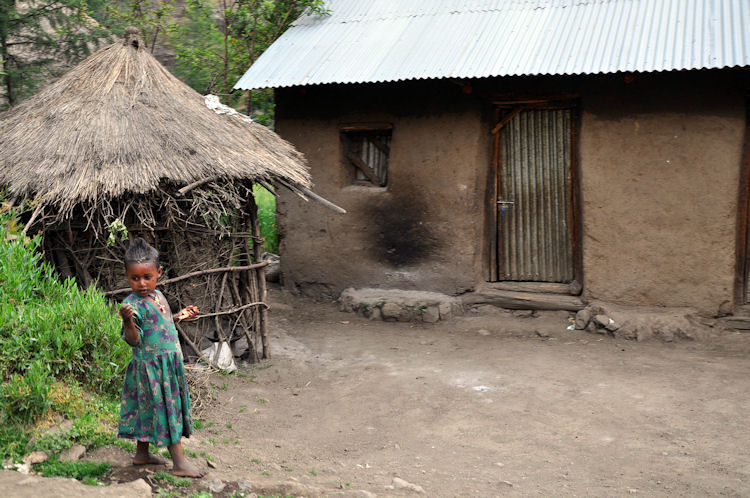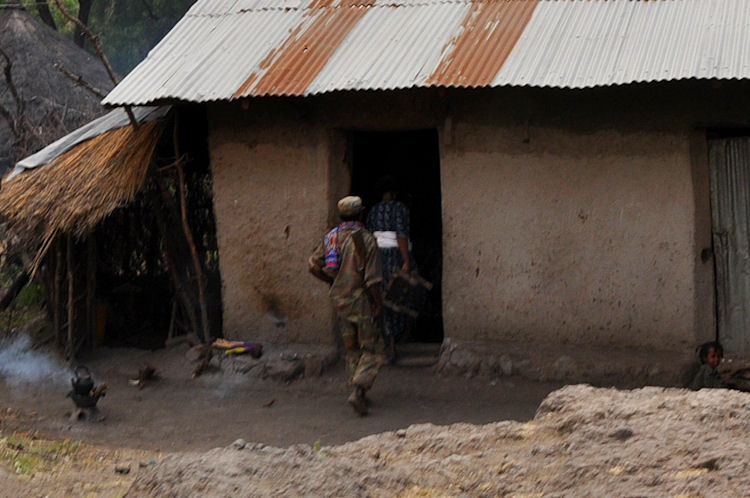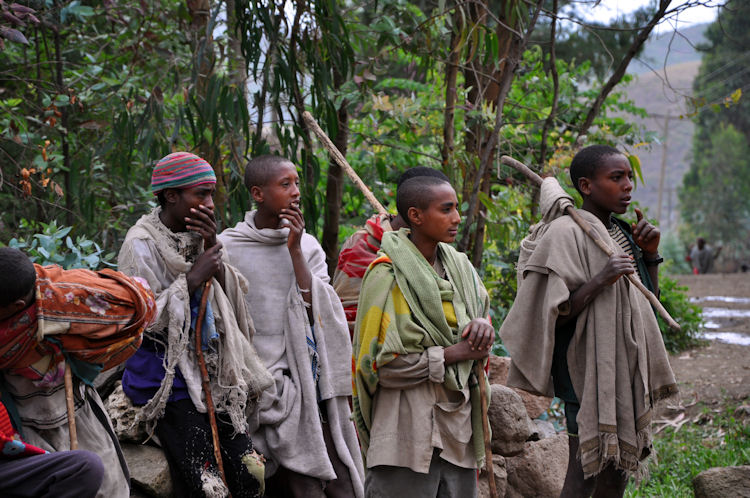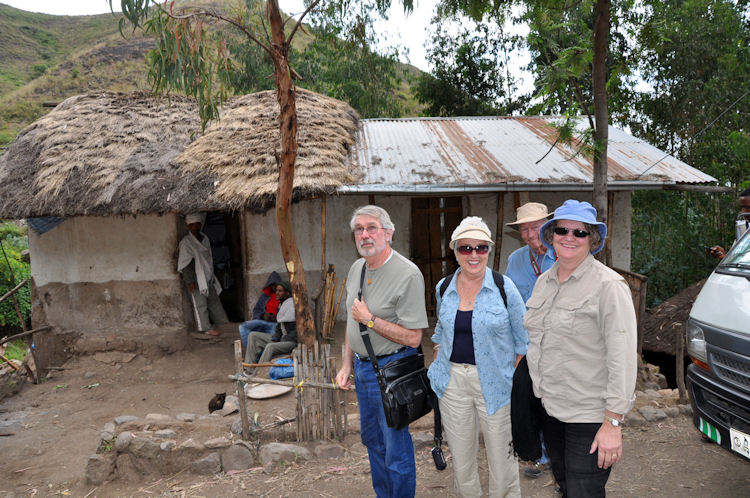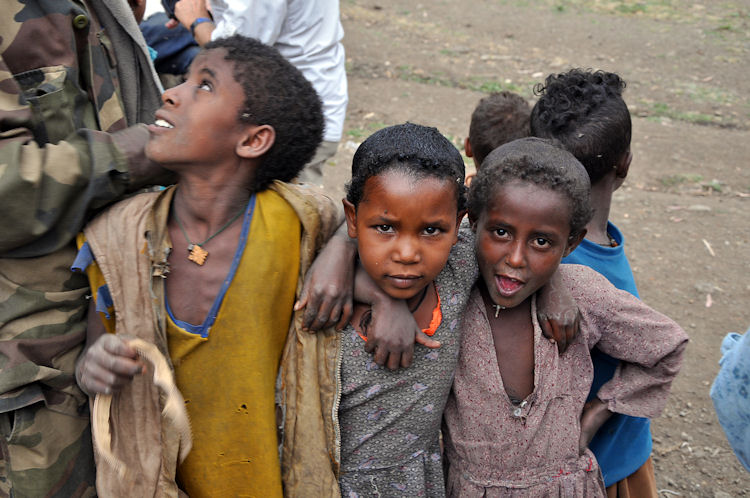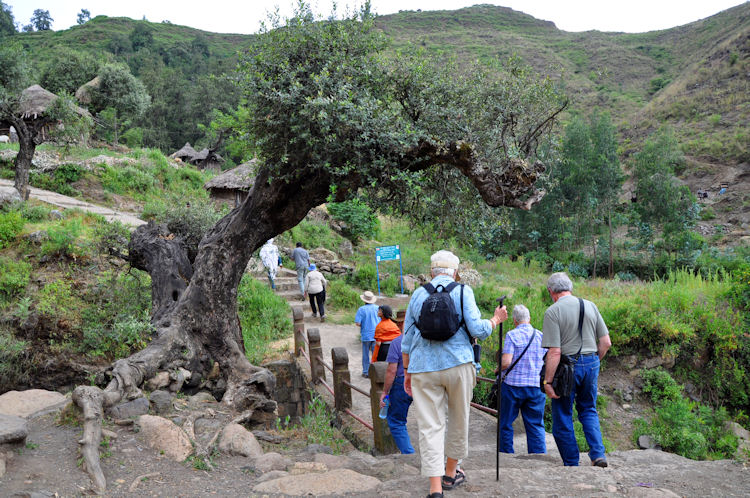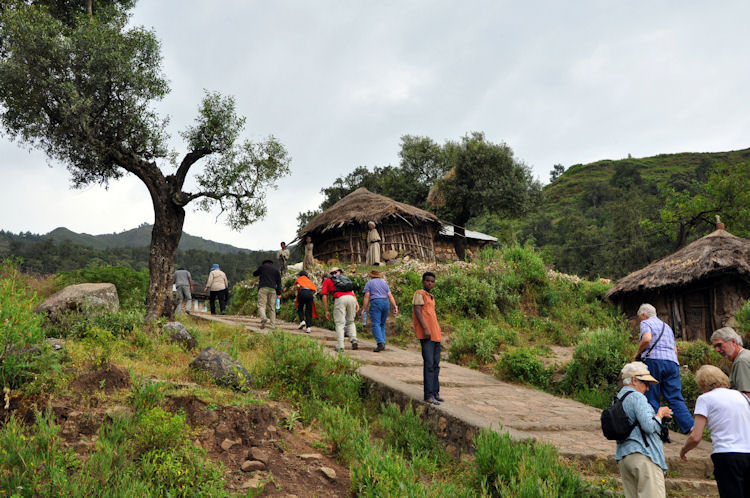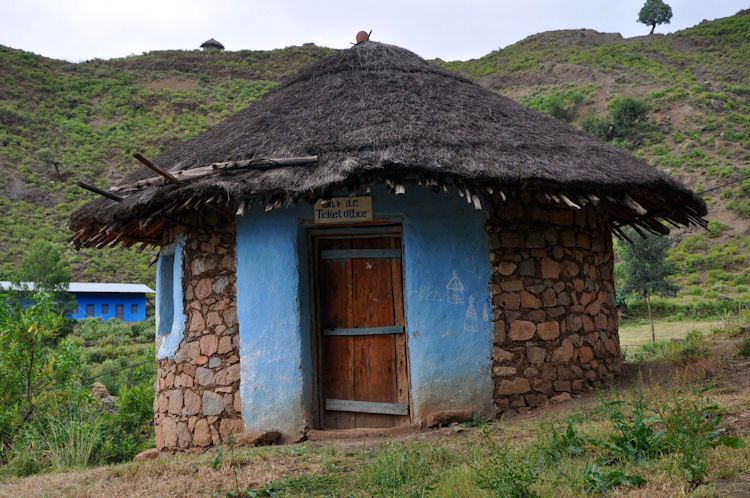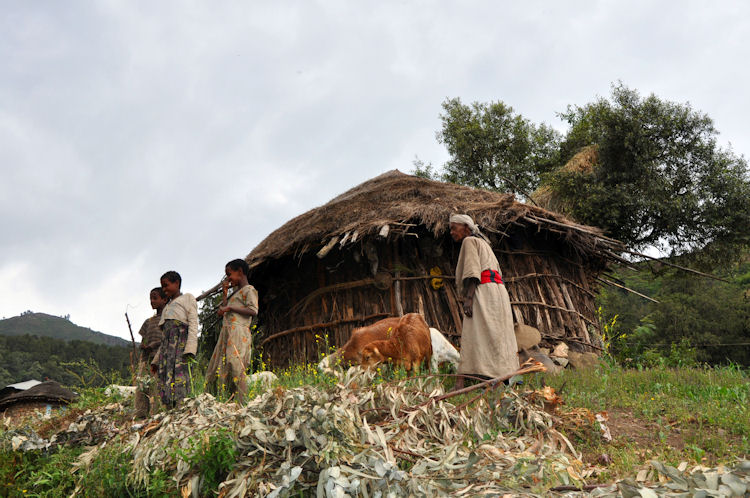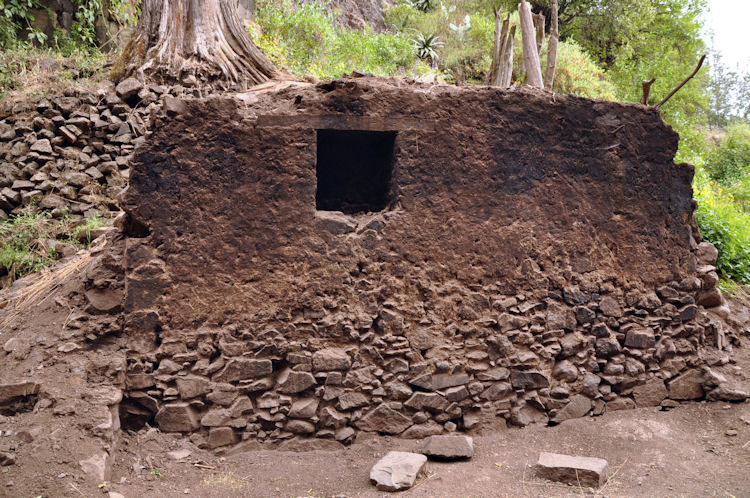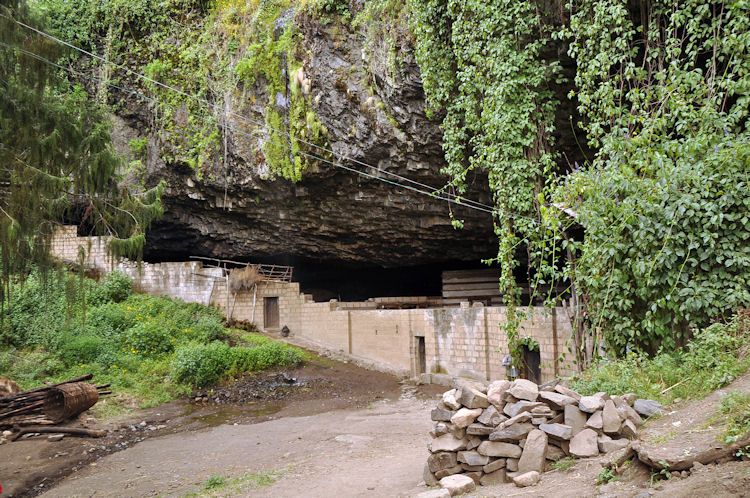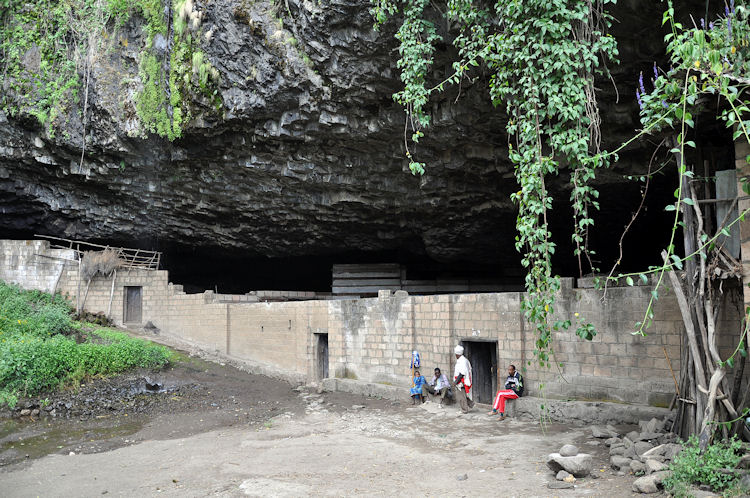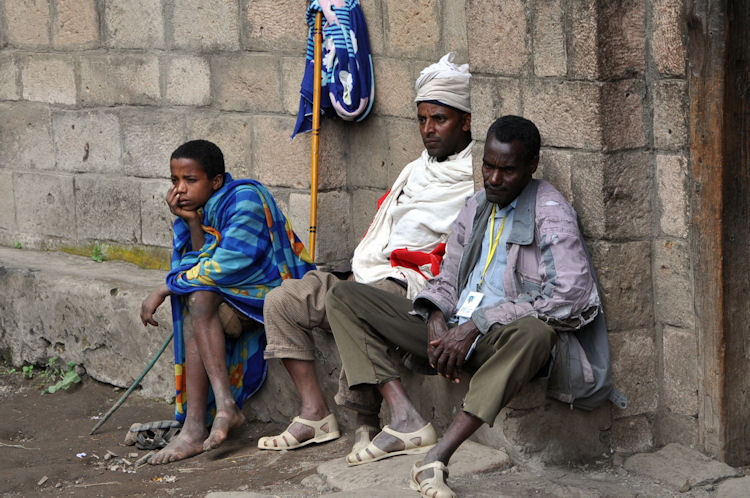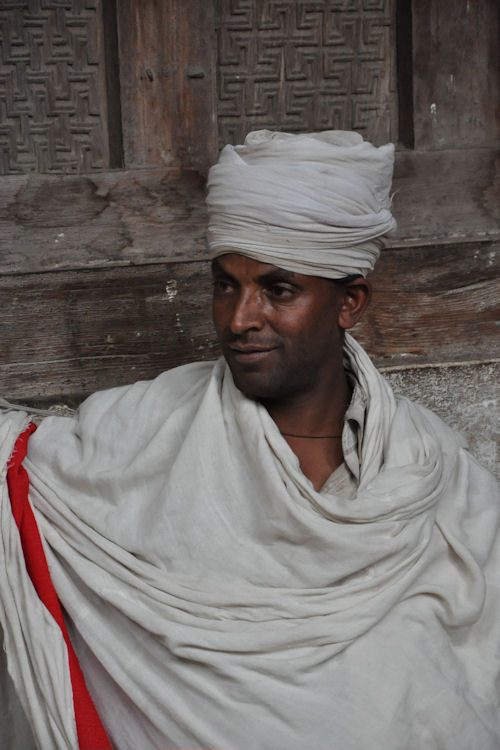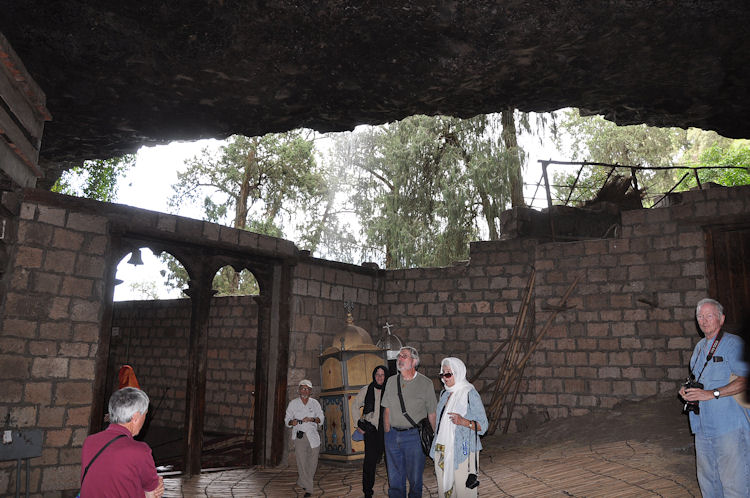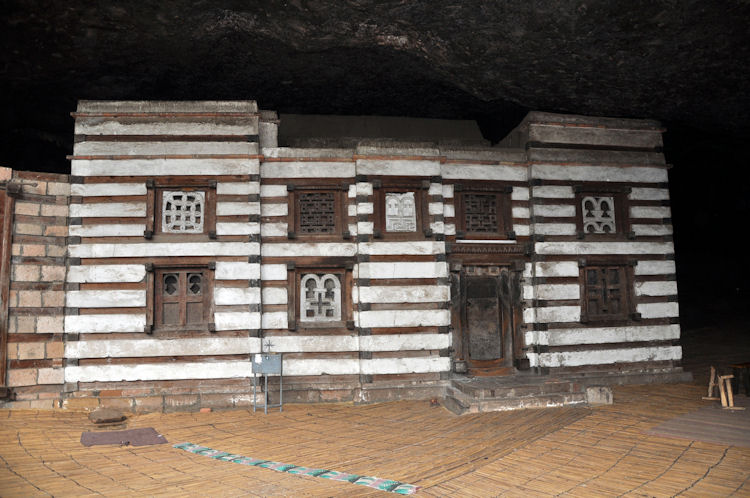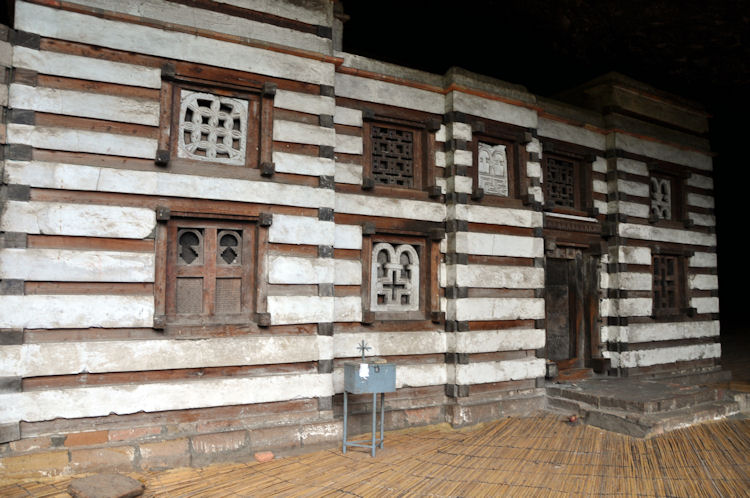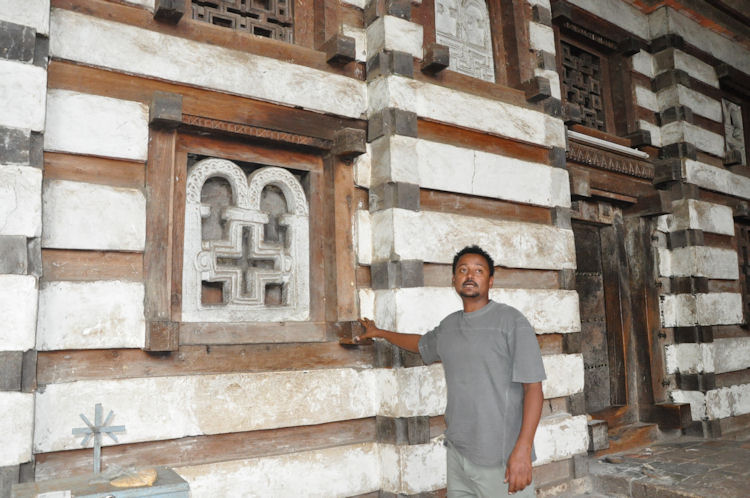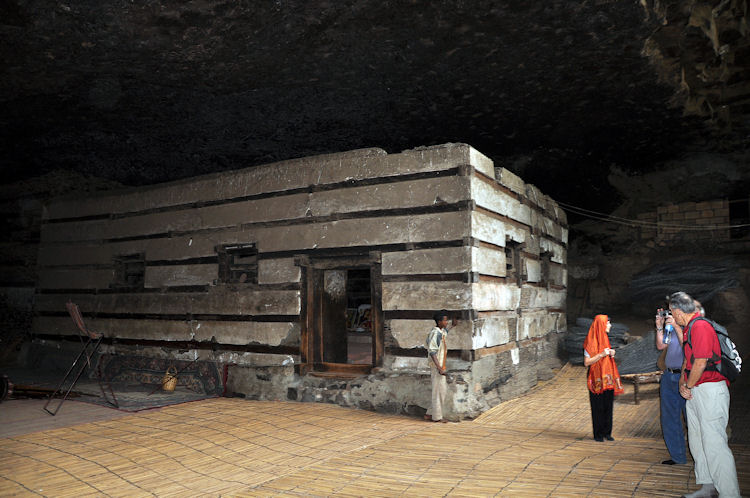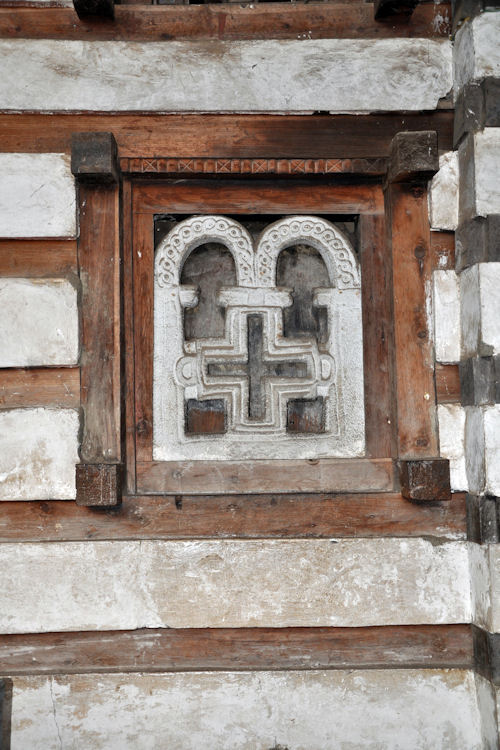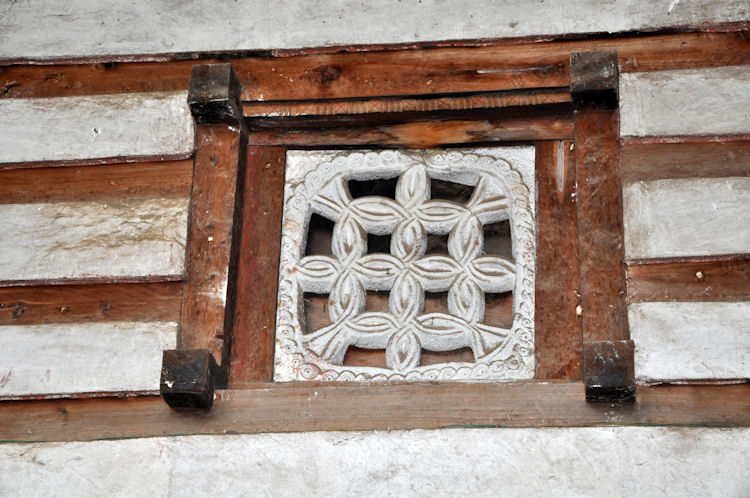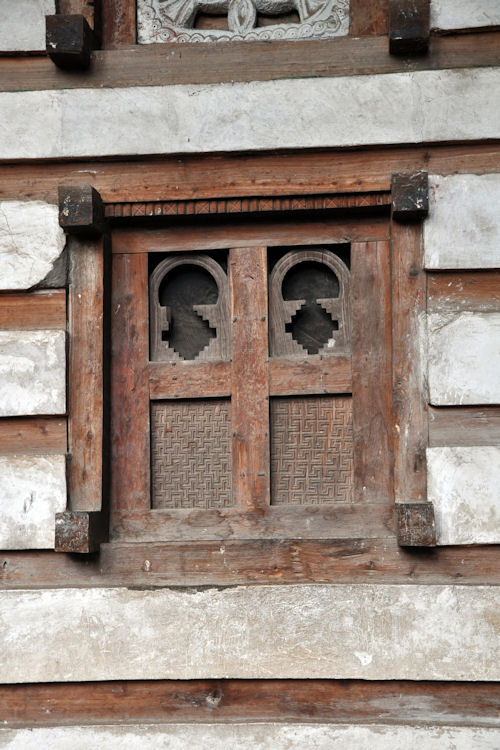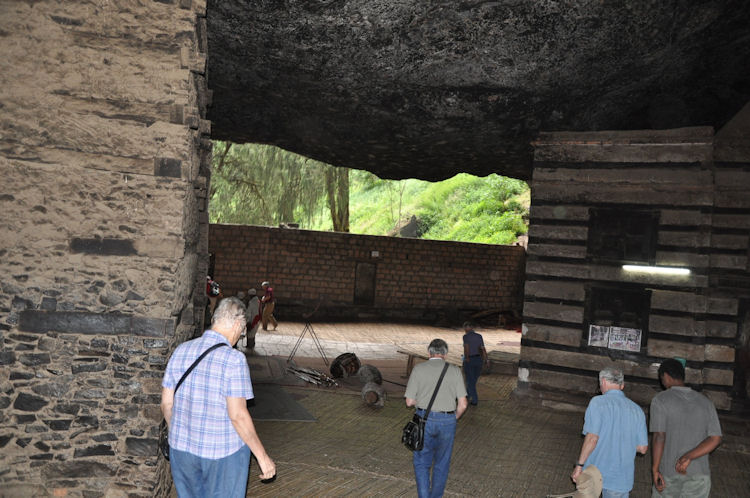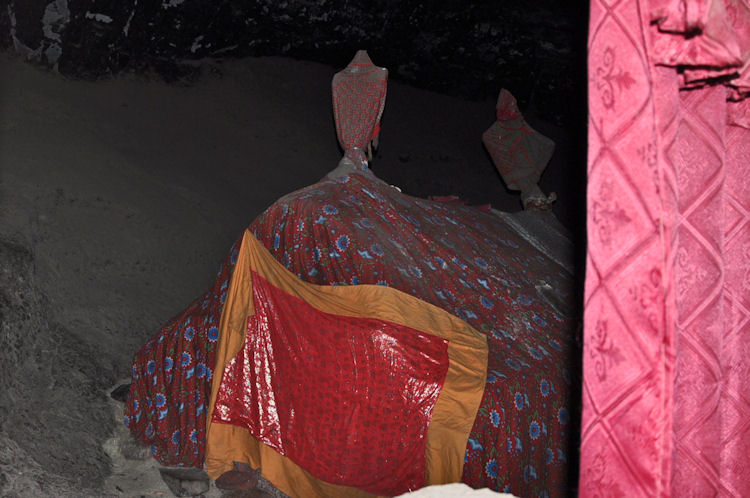 The crypt of Yemrehanna Kristos.
.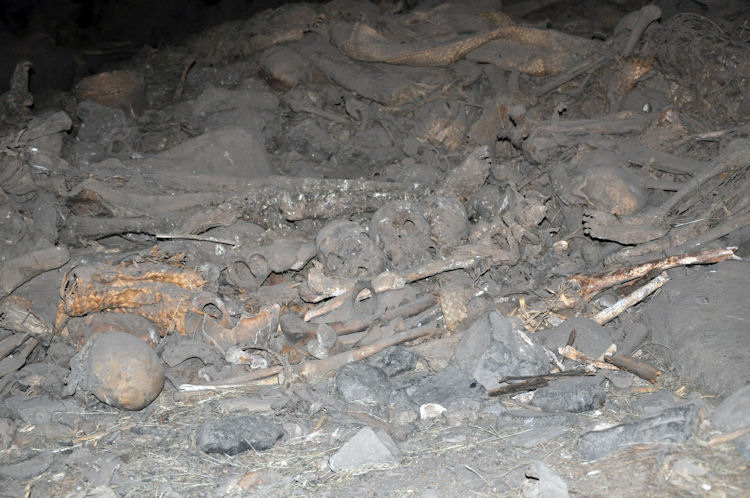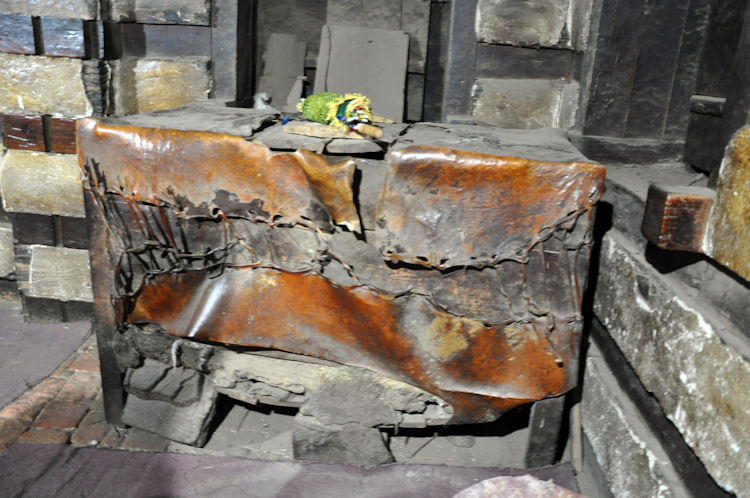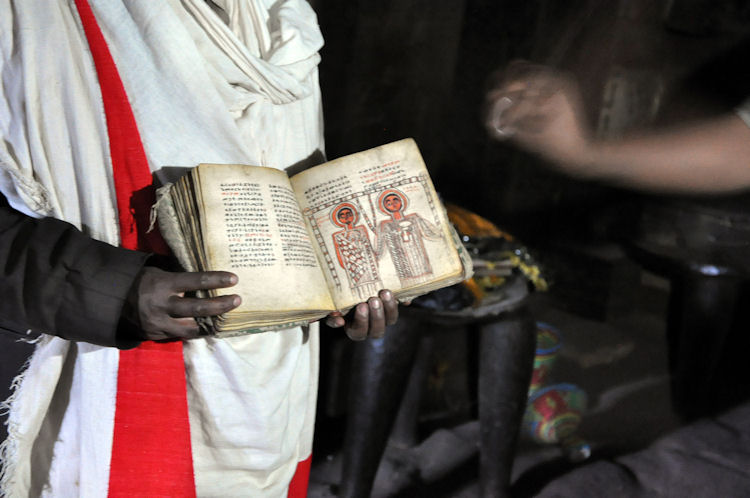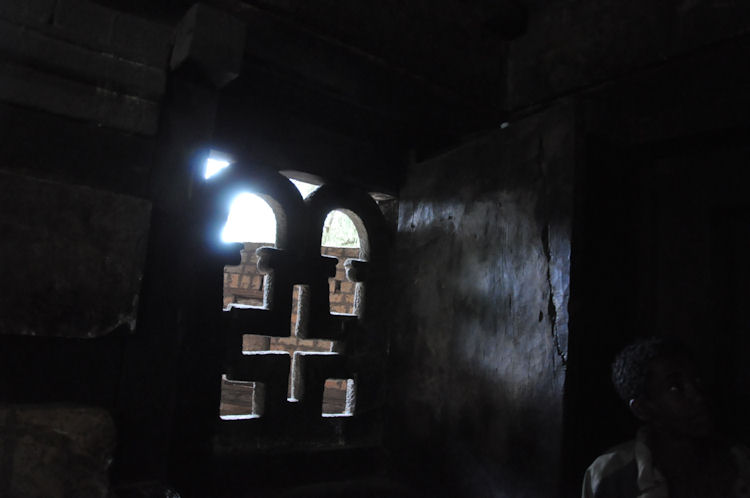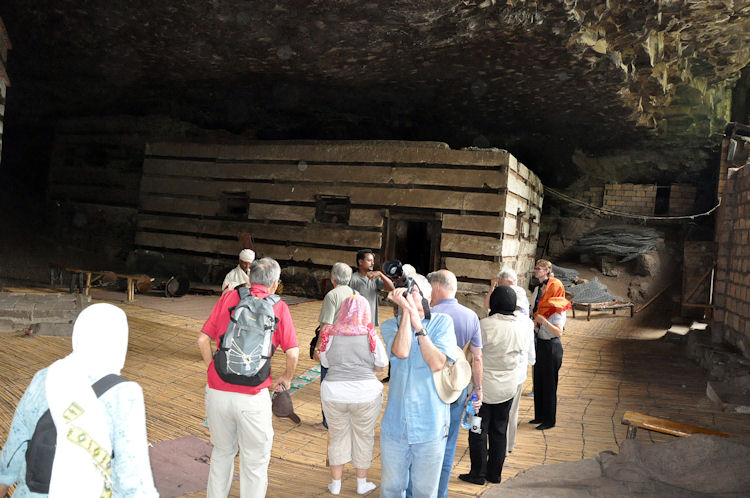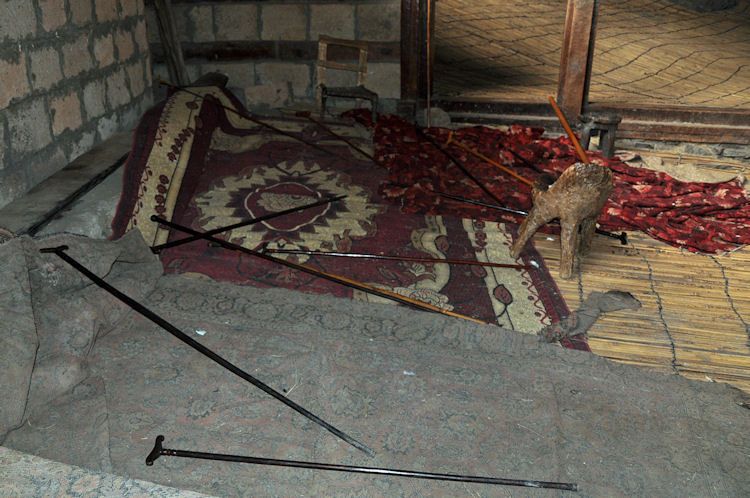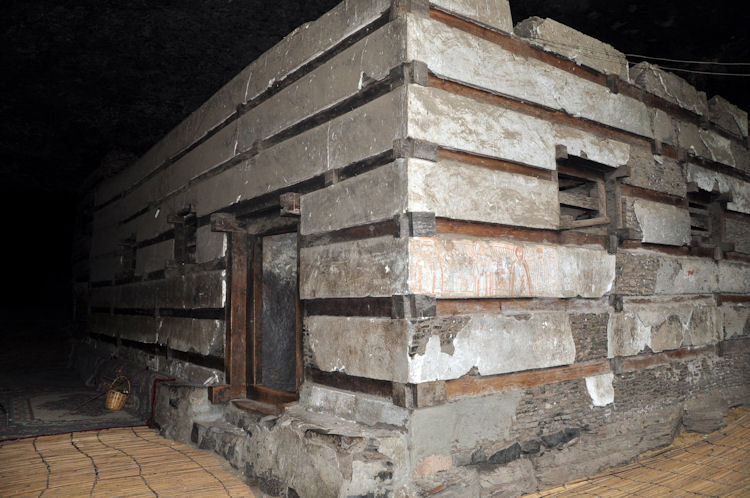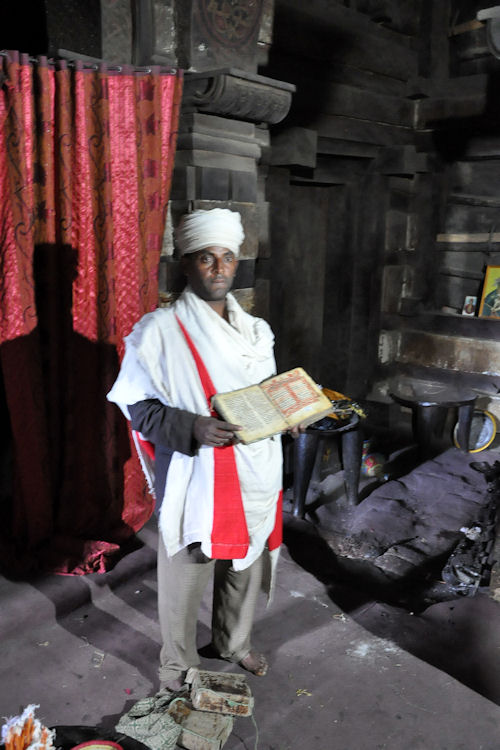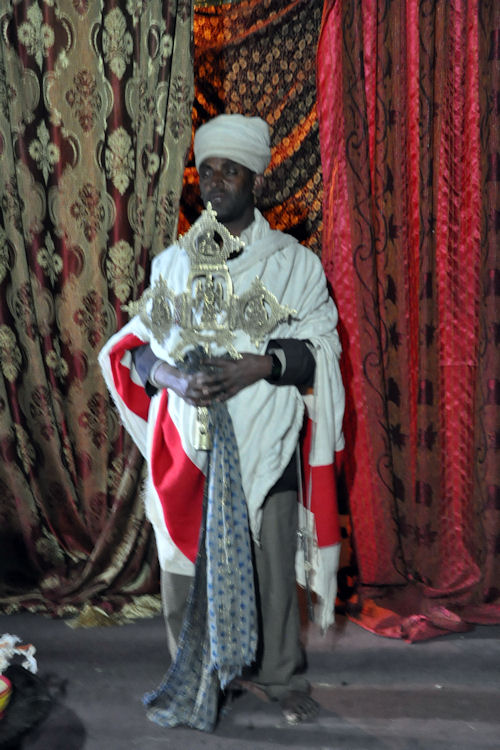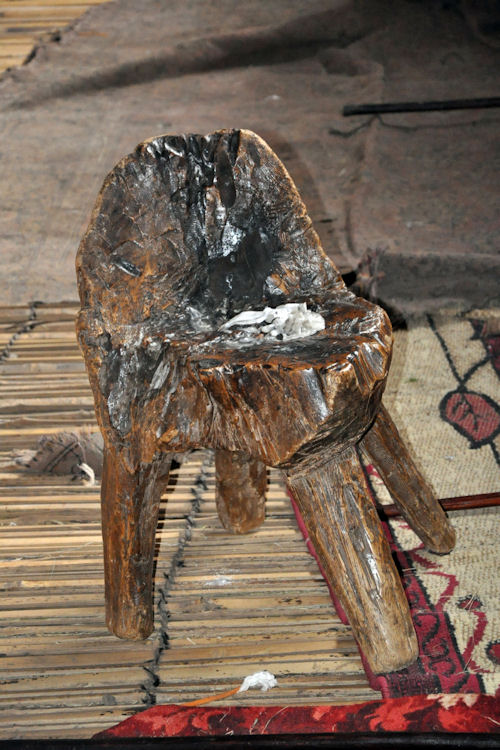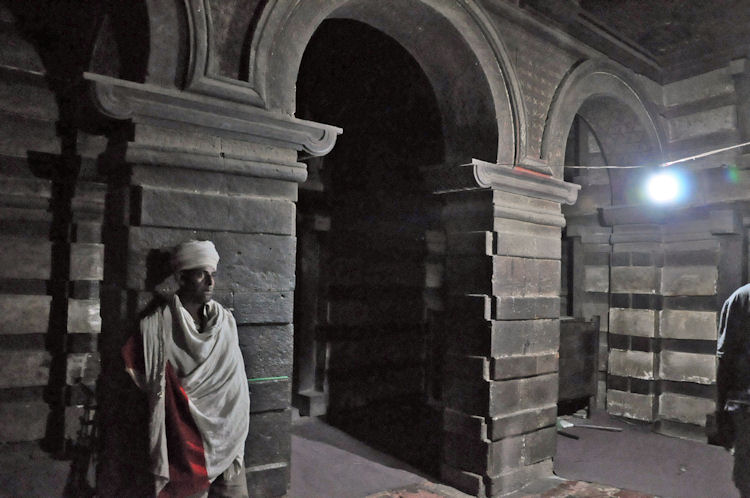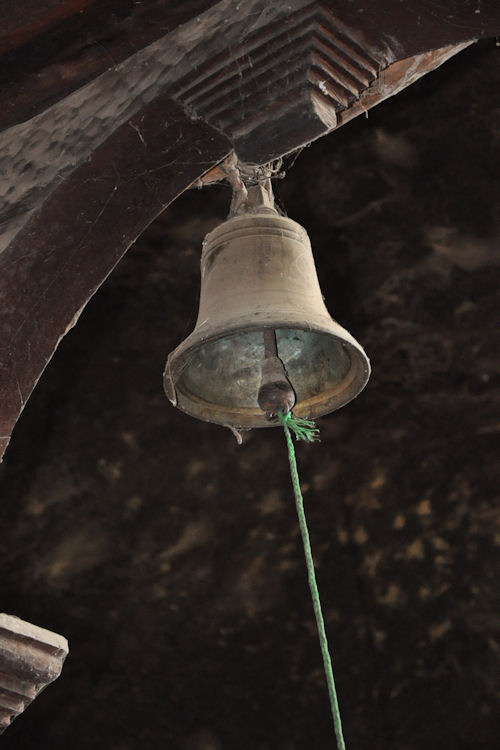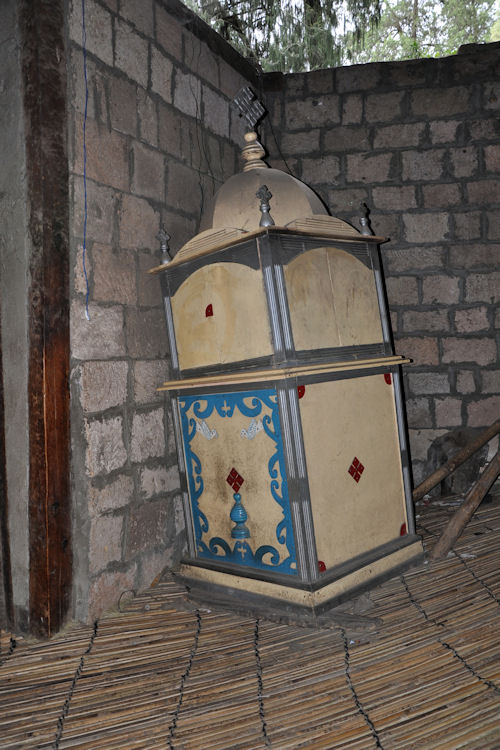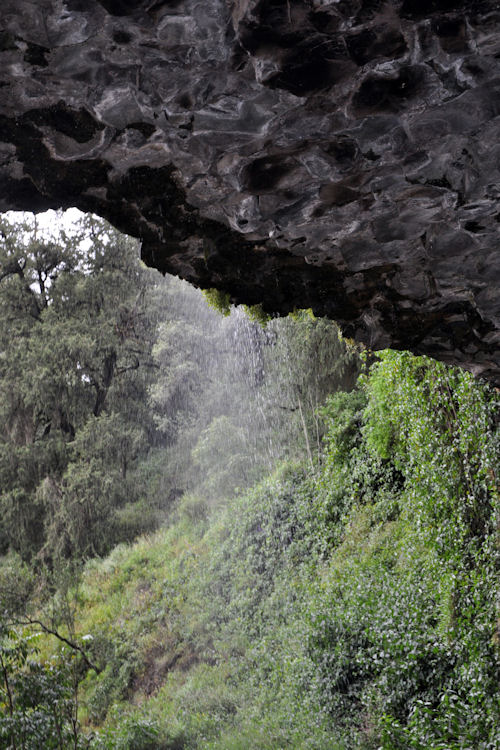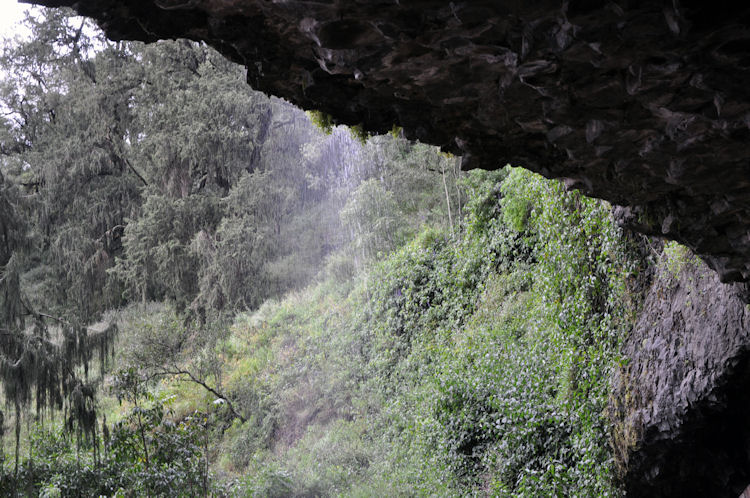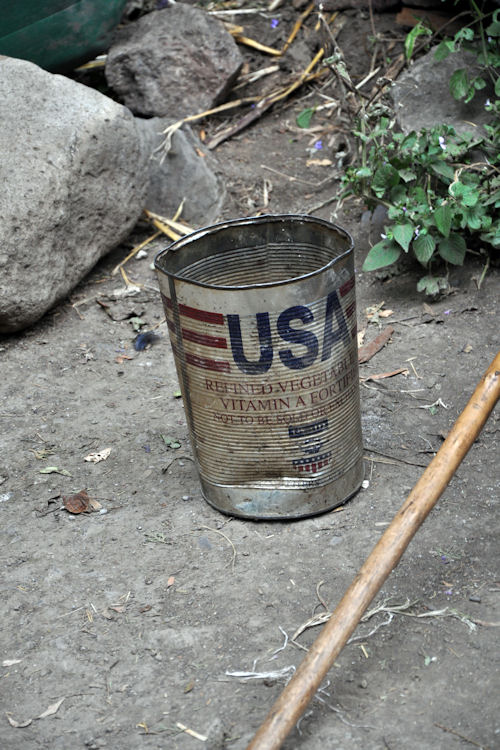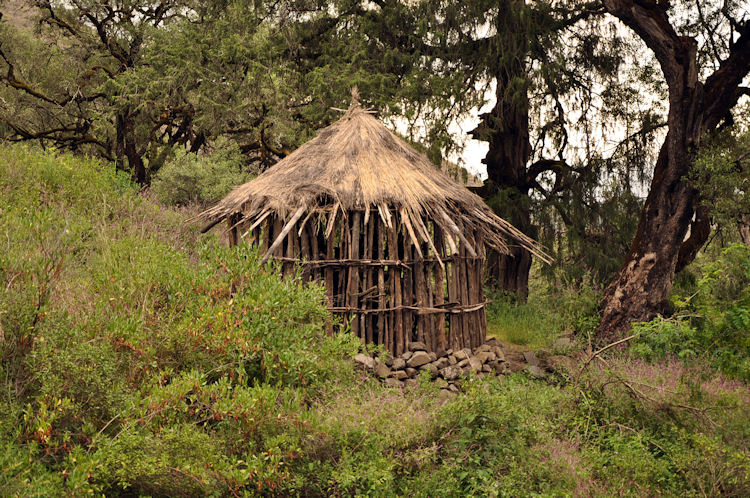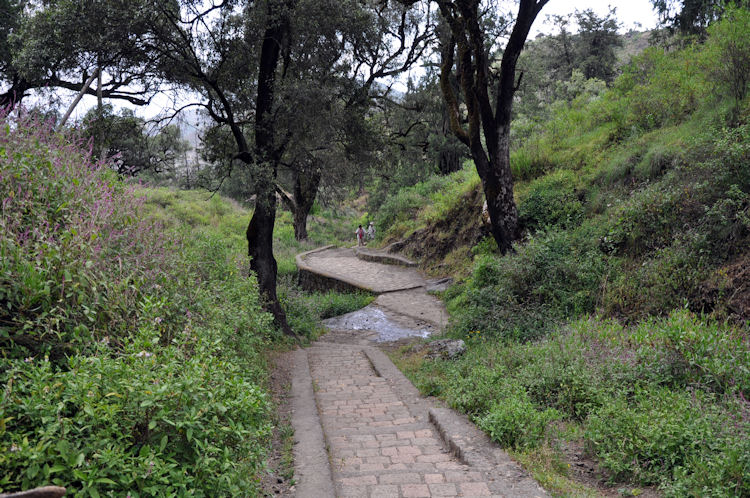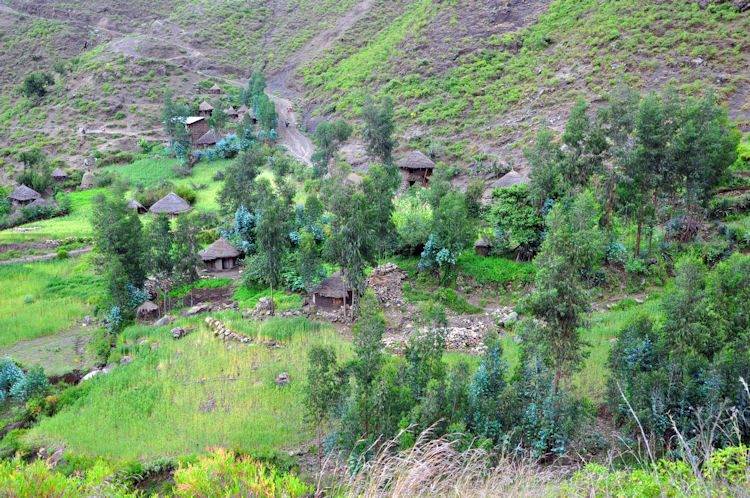 Singing could be heard coming from across the valley from several groups in the evening.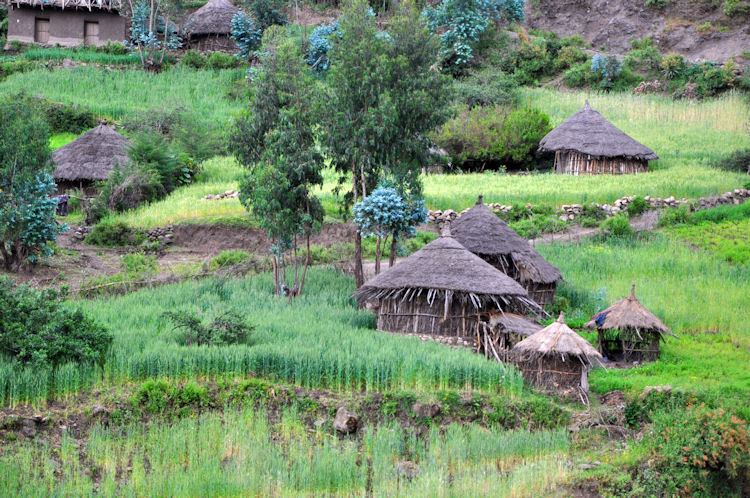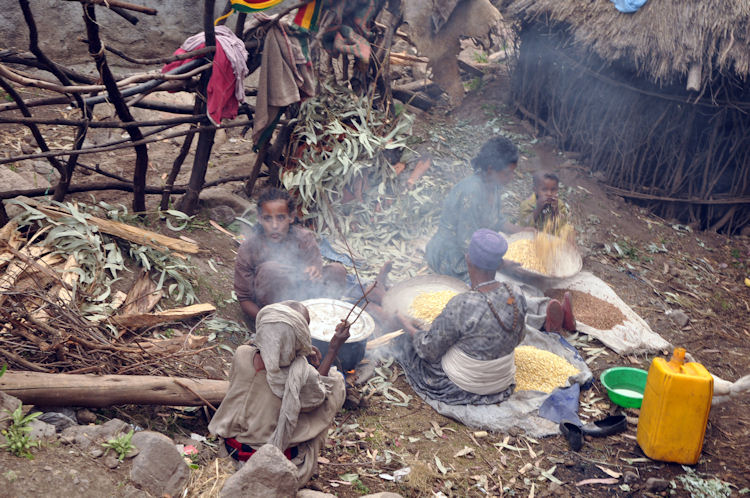 Evening dinner being prepared.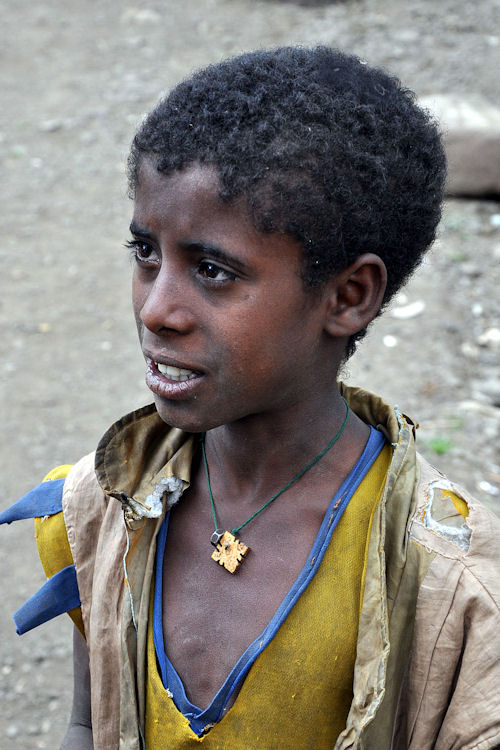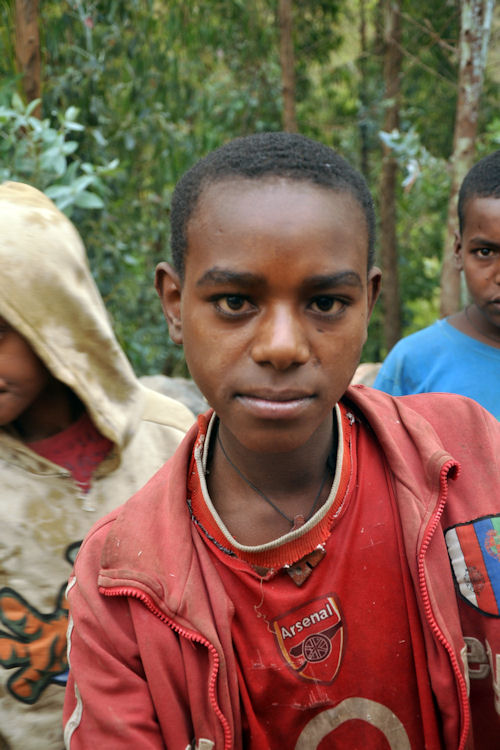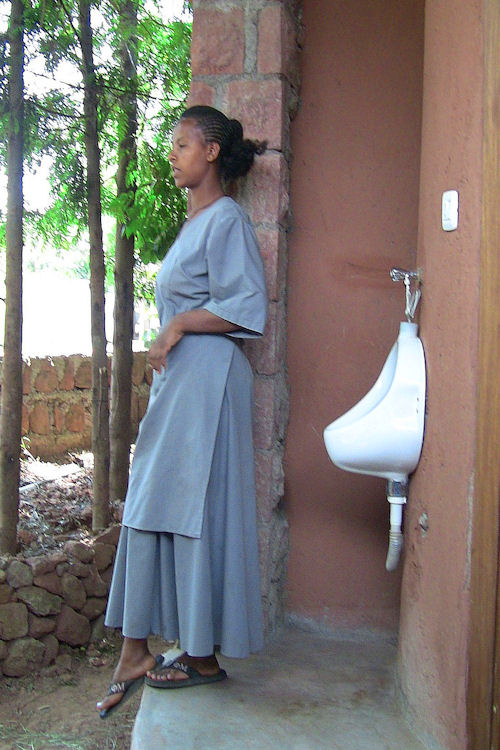 Much needed facilities awaited us upon our return to Lalibella.