United Township High School Class Of 1960

Obituaries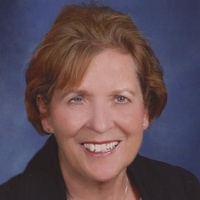 CHARLESTON, IL – Sandra Lee McCausland, age 76 of Charleston, passed away on Saturday, December 15, 2018 at Hilltop Skilled Nursing. Visitation will be held from 5:00 – 7:00 p.m. on Wednesday, December 19, 2018 at Adams Funeral Chapel in Charleston. The Funeral Service, honoring and celebrating her life, will begin at 11:00 a.m. on Thursday, December 20, 2018 at First Presbyterian Church, 311 Seventh Street in Charleston with Reverend Mary Wright officiating. Burial will follow in Mound Cemetery in Charleston. It is requested that donations in her honor be made to Douglas-Hart Nature Center. Gifts may be left at the visitation/service or mailed in care of Adams Funeral Chapel, 2330 Shawnee Dr., Charleston, IL 61920.
Sandy was born January 24, 1942 in Moline, Illinois, a daughter of Archie and Marjorie (Coleman) Shultz. She was a graduate of United Township High School and furthered her education at Black Hawk Jr. College and then at Western Illinois University where she attained her BS in Education. She married Ronald Symonds and he preceded her in death on March 11, 1998. She is survived by their two sons and their families, Rodney Symonds and wife Megan and their children, Jilliann and Brynn of Charleston and Don Symonds of Mattoon and his children, Kaley and Chase Lane. She later married Richard McCausland in August of 2007 and was blessed with a wonderful extended family. She is survived by Richard, her loving and devoted husband of eleven years; seven additional children, Ralph (Joan) McCausland of Lerna, Illinois, Roger (Sue) McCausland of Yacuma, Washington, Martha (Russ) Piszczek of Yorkville, Illinois, George (Sue) McCausland of Genoa, Illinois, Ruth (Mike) Maddock of Glen Ellyn, Illinois, Jean (Bob) Pison of Carmel, Indiana and Jim Derrick of Chicago; 17 additional grandchildren and 2 great grandchildren with two more on the way. Sandy also has a brother, Ted (Cecelia) Cunningham and two sisters, Karen (Toby) Lyons and Tami "TJ" (Jeff) Sutter. In addition to her parents and stepfather, Del Cunningham, she was preceded in death by a brother, Gary Cunningham and a stepsister, Norma Schultz.
Sandy was an elementary school teacher in Belleville, Illinois and in St. Louis and Augusta, Missouri. She taught at the Charleston Community Day Care Center in Charleston for seven years before accepting a position as a teacher with Eastern Illinois Area of Special Education (EIASE), where she would teach for 17 years and until retirement. She was a member of Charleston First Presbyterian Church where she served as a Deacon and enjoyed singing in the church choir. She was also a member of the Women of Moose Charleston Chapter 1175.
To Sandy, life was an adventure and she took advantage of every opportunity to experience it and share it with others. Traveling was high on her list of favorite things to do and she and Richard shared many memorable trips as well as winters in South Padre Island. She loved nature and animals and living on their farm southeast of Charleston suited her. Sandy would also encourage family or friends to join her for an outing at the Douglas-Hart Nature Center. Sandy kept busy with a variety of projects and hobbies but nothing was more precious than spending time with the family that she dearly loved. All were near and dear to her heart, especially those who called her "grandma". She will be remembered with love and devotion.
Click to view Family Memorial Video.
Funeral Service
The funeral service honoring and celebrating the life of Sandra McCausland was held at 11:00 a.m. on Thursday, December 20, 2018 at First Presbyterian Church in Charleston with Reverend Mary E. Wright officiating. Ruth Maddock read a poem. Suellyn Garner, pianist accompanied the congregational hymns of "Morning Has Broken" and "Here I Am Lord". Burial followed in Mound Cemetery in Charleston. Pallbearers were: George McCausland, Ralph McCausland, Roger McCausland, Russ Piszczek, Don Symonds and Mike Maddock.
---
SERVICES
Visitation
Wednesday, December 19, 2018
5:00 PM - 7:00 PM
Adams Funeral Chapel
2330 SHAWNEE DR
CHARLESTON, Illinois 61920
Funeral Service
Thursday, December 20, 2018
11:00 AM
First Presbyterian Church
311 Seventh Street
Charleston, IL 61920