United Township High School Class Of 1960

Obituaries

Sandra (Roach) Nelson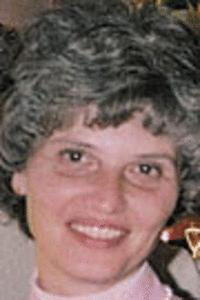 Sandra K. Nelson, 66, of Port Byron, died Monday, June 22, 2009, at her home.

Funeral services will be 11 a.m. Thursday, June 25, at Esterdahl Mortuary & Crematory, 6601 38th Ave., Moline. Visitation will be 4-7 p.m. today at the funeral home. Burial will be at Moline Memorial Park. Memorials may be made to the American Cancer Society.

Sandra was born Sept. 21, 1942, in Fulton, Ky., to Albert and Frances Underwood Roach. She married Nels Roland Nelson on June 18, 1960, in Moline. He preceded her in death on Oct. 29, 1994.

Sandra was a legal secretary for Lytton and Dalton, retiring in 1981. She attended Wildwood Baptist Church. She was an excellent seamstress and provided day care for her grandchildren. She enjoyed gardening, reading and writing.

Sandra's family would like to thank Dr. Garneau and his staff for taking care of them like they were family.

She is survived by her daughter, Kimberly Clark, Port Byron; son, Michael P. Nelson, Fenton; grandchildren, Justin Nelson, Jason Nelson, Jessica Clark, Erin Clark, Benjamin Nelson; sister, Judy (Dan) Anderson, Pleasant Lake, Mich.; brother, Glynn Roach, Silvis; brother-in-law, Stanley R. Nelson, Port Byron; sister-in-law, Elsie Polmateer, Osco; several nieces and nephews. She was preceded in death by her parents; husband; her brother, Larry; and a grandson, Joshua Nelson.

Online condolences may be expressed to Sandra's family by visiting her obituary at www.esterdahlmortuary.com.