Bruce A. Pease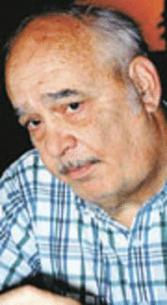 Bruce A. Pease, 66, a devoted husband, father and grandfather, of Rapids City, died Wednesday, Nov. 19, 2008, at Genesis Medical Center Illini Campus, Silvis.
Services are 10 a.m. Monday at Wildwood Baptist Church in East Moline, where there will be a luncheon served after the funeral. Burial is at Mt. Maria Cemetery, Hillsdale. Visitation is 4-7 p.m. Sunday at Schroder Mortuary, Silvis.
He was born Oct. 14, 1942, in Moline, to Linn and Anne Andrews Pease. He married Elaine R. Ely on Sept. 6, 1962, in Bellflower, Calif.
He was part owner of B&B Truck and Trailer Service in Rock Island.
He served in the Navy on USS Munsi and USS Abnaki. He had a passion for cars and owned a 55 Chevy pickup that was his pride and joy. He had a wonderful sense of humor, often playing practical jokes on people. He also enjoyed restoring antique peddle cars and toys.
Survivors (spouses) include his wife of 46 years, Elaine, Rapids City; children, Gary (Pat) Pease, East Moline, and Lynn (Tim) Lyons, Highland, Ill.; grandchildren, Amanda and Carter Pease, Jacob and Paul Lyons; brother, Howard "Butch" (Bonnie) Jarvis, Geneseo; niece and nephew, Joel and Jennifer Jarvis. He was preceded in death by his parents; a half-sister; and a son, Paul, in 1996.
The family would like to give a special thank you to Dr. Cottone and Dr. Konda and the ICU nurses, especially Myra, Meghan, and Betsy, for all the special care given to Bruce.
Online condolences may be sent to the family at www.schrodermortuary.com.