United Township High School Class Of 1960

Obituaries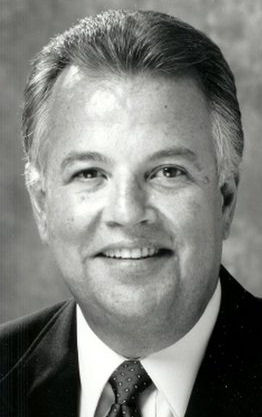 Wayne Neal
Charles "Wayne" Neal, 70, of Olathe, Kan., formerly of East Moline, passed away Friday, Nov. 16, 2012, at home after feeding his beloved pet.
Cremation is planned with a memorial service at a later date. In lieu of flowers the family suggests contributions to Wayside Waifs atwww.waysidewaifs.org
Wayne was born Nov. 6, 1942, in East Moline, to Charles Weaver Neal and Joyce Marie Neal, who preceded him in death.
Wayne attended United Township High School as a member of the class of 1960 and had an AA of fire science from Black Hawk College. He was born and lived in East Moline for 62 years until moving to Olathe with his wife, because of her job transfer with John Deere in 2004. He was a member of St. Andrew Christian Church in Olathe, where he found much inspiration.
He was an East Moline Firefighter for 26 years, president of Firefighter Union 929 for more than 20 years, Central District representative for the Illinois Association of Firefighters for over 14 years. During this time he fought relentlessly for the standard of living for all firefighters and their families as a lobbyist in Springfield, Ill.
Wayne was an avid outdoorsman that included hunting, fishing, golfing at Golfmohr and riding his bicycle.
All who knew Wayne knew he was a staunch Democrat and received his best birthday present on Nov. 6, when the president that he had met at the Illinois State house, while lobbying for the firefighters when he wasn't at the firehouse, won his second term. Many firefighters that worked with him at the firehouse witnessed many a lively discussion between his wife and himself, where in some cases he hoped she would forget to vote when views were sometimes opposing. He believed that it is the responsibility of those who can, to help those who can't.
The same fight that Wayne used to help the East Moline firefighters gain their many benefits, kept him fighting his health issues over the past 16 years. Wayne would ask that you support organ donation since he was the recipient of two kidney transplants, and that all animals are taken care of as he was an avid animal lover. He was a loving father and grandfather and looked forward to spending time with family any way he could, even on facebook.
We were able to add one more thing to his bucket list. Besides seeing Meatloaf sing Bat out of Hell, he was able to see Madonna on Nov. 2, for a birthday present. We all still chuckle about how much effort it took to get him there.
He is survived by his wife of 27 years, Miriam Neal; his children, Pam Clark, Peoria, Ill., Brad Neal, Lincoln, Ill., Darrin and Kristy Neal, Olathe, Julie and Mike Campbell, Hooppole, Ill.; 13 grandchildren; six great-grandchildren; his siblings, Dolores Kaplan, Ft. Lauderdale, Fla., Charlotte and Ed Ramos, Silvis, Sandy Wheeler, Kewanee, Bob Neal, East Moline, and Beth Ann Neal, Silvis; and his loving dog, Katie, who is already missing all the extra food he fed her.
The family would like to thank the many caring doctors and staff at the DaVita Dialysis Center in Olathe, for their care and understanding of his demands. He spent a lot of time there and gained some great friendships.