United Township High School Class Of 1960

Obituaries

Walter Laud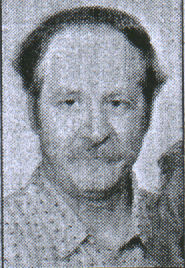 Walter D. Laud, 53, of 2135 Lincolnwood Dr., East Moline, died Friday, March 31, 1995, in a boating accident at Table Rock Lake, Mo.
Services are 10 a.m. Tuesday at Moline Gospel Temple. Burial is in Moline Memorial Park Cemetery.
Visitation is 3 to 9 p.m. Monday at Esterdahl Mortuary Ltd., Moline. A memorial fund has been established in his name.
Mr. Laud was born Oct. 18, 1941, in Beacon, Iowa, the son of John P. and Daisy Berdahl Laud. He married Darlene B. Davis March 17, 1962, in Moline.
He and his brother, Kenneth, were partners in the Walter D. Laud, Inc.
He was associated with the Contractors of the Quad Cities and a partner in the Twin Rivers Development Company.
He collected antiques and other collectibles. He enjoyed the outdoors and nature, camping and fishing.
Survivors include a daughter and son-in-law, Cherise D. and Joseph Montoya, in Nebraska; a son and daughter-in-law, Bryce D. and Connie Laud, East Moline; grandchildren, Wade Laud and Michael and Jason DeLaCruz; his parents, East Moline; sisters and brothers-in-law, Connie Hammond, Pensacola, Fla., Linda and Ken Mattson, Dayton, Ohio, and Shelly Laud, Akin, S.C.; and brothers and sisters-in-law, Kenneth and Jeri Laud and Jack and Jennifer Laud, all of Moline, Jim and Tammie Laud, East Moline, and Barry and Candy Laud, Silvis.