United Township High School Class Of 1960

Obituaries

Francis Carroll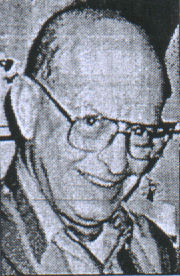 Services for Francis H. Carroll, 56, of 305 Main St., Osco, are 10 a.m. Monday at St. Patrick's Catholic Church, Colona. Inurnment is in St. Mary's Cemetery, East Moline.
Visitation is 2 to 4 and 6 to 8 p.m. Sunday at Fairman Funeral Home, Colona, with a rosary to be recited at 6. A memorial fund will be established.
Mr. Carroll died Thursday, June 18, 1998, at home.
He was born Dec. 15, 1941, in Geneseo, the son of James H. Carroll and Gladys E. Olson Carroll. He married Trisha Nooning June 27, 1964, in Green Rock.
He worked at Cleveland Quarry and owned and operated his own semis for many years. He also worked at John Deere Harvester for 10 years and was a driver for Tennant Truck Lines of Orion for 15 years, retiring December 1997.
He was an Army veteran.
He was a member of St. John Vianney Catholic Church, Cambridge; Moose Lodge 990 of Geneseo; and 4 Wheel Drive Club.
He was a Chicago Bulls fan.
Survivors include his wife, Trisha, Osco; a daughter and son-in-law, Sonya and Micheal Sullivan, Schaumberg; a son and daughter-in-law, Steven and Cholette Carroll, Galva; grandchildren, Amanda and Dylan Carroll; his mother, Gladys Carroll, Colona; sisters and brothers-in-law, Patricia and Vernon Mariman, Geneseo, and Janice and Dwaine Van Mennen, Cambridge; brothers and sisters-in-law Jim and Judy Carroll, Geneseo, Tom and Barb Carroll, Colona, J.D. and Maria Havemann, Geneseo, and Pat and Roetta Walsh, Shorewood, Ill; and his faithful little companion, Jordan. He was preceded by his twin brother, Vincent, in 1982; his father in 1977; and a niece, Paula, in 1996.