United Township High School Class Of 1960

Obituaries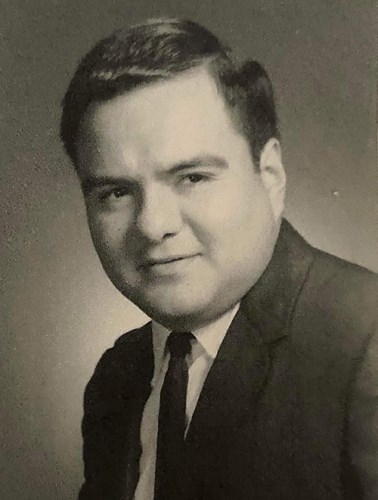 Paul Abel Cacari
March 30, 1942-June 13, 2022
Paul Abel Cacari, 80, Tacoma, WA, formerly of the Quad Cities, passed at 3:15 AM on June 13, 2022 at St. Joseph Medical Center, Tacoma, WA. A memorial visitation will be held on Saturday, July 23, 2022 from 10:30 AM to 11:30 AM at the Van Hoe Funeral Home, East Moline, where a rosary will be recited at the conclusion of the visitation. Interment will follow at St. Mary's Mausoleum, East Moline. In lieu of flowers, memorials may be made to the family.
Paul was born on March 30, 1942 in Horton, Kansas, the son of Geronimo Cacari and Maria (Garcia) Cacari. Paul attended Augustana College and earned a Bachelor of Science degree in Mathematics and Mechanics. Paul was employed with the U.S. Army Weapons Command at General Rodman Laboratories of the Rock Island Arsenal; his work was published by the Department of Defense Technical Information Center. Paul enjoyed reading, research and extensive travels to always expand his mind.
Paul is survived by his siblings Rose (Rocky) Valdivia (Sterling); Mona(Larry) Stone (East Moline); Jerome Cacari (Silvis); many cousins, nieces and nephews. Online condolences may be left for the family at vanhoe.com and to celebrate his life, visit https://www.kudoboard.com/boards/2AnBc1JB
A special thanks to the staff at St. Joseph Medical Center and Paul's nieces for assisting in his final care.
Published by The Rock Island Dispatch Argus on Jul. 15, 2022.