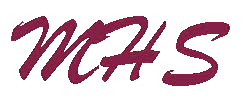 Moline High School Class Of 1961
Ode To The Class of '61
Ode To The Class of '61
Here we are after 35 years
Joining together with all our peers
We've come a long way, baby!, remember that line?
We're closer to retirement, aged like fine wine.
*
1943 was a restless time.
It was tough for men to make a dime.
Dads and Uncles went to Germany and France
They fought valiantly and dreamed of romance.
*
Our worlds all changed when we started school
We had to sit still and follow every rule.
We said The Pledge of Allegiance every morning
Learned to read and write and heed the teachers warning.
*
Then came junior high - Coolidge and John Deere
Now we were cool and knew no fear.
Girls wore pony tails and crinolines galore
Guys wore hollywoods and made engines roar.
*
On to the High School - a brand new building
We had english and math, home ec and welding.
We were the first to go all three years
In a brand new building full of yells and cheers.
*
Our driver's license set us free
We never, ever dreamed we would be 53!
Hot Chevy convertibles and drag racing fun,
We cruised the ones and laid in the sun.
*
Life was a kick and we played a lot.
Gas was cheap and cars were hot.
Drive-in movies and "necking" all night
Sneaking in the back door trying to be quiet.
*
Our lives have changed a lot since 1961
We've watched Kennedy, King & Viet Nam.
The Russians aren't called "reds" anymore.
And "gravity" has started knocking on the door.
*
The next reunion will be held in another century
George Orwell (1984) and Prince (1999) are only a memory
We read "Modern Maturity" with grace and style
Because we've worked hard, we should rest awhile.
*
Let's sip a cocktail and cut ourselves some slack
The kids are gone (we hope they won't come back)
Let's take time to laugh and visit friends
Don't forget where you're going, but remember where you've been.
*
Rosemary L. Fanning Kennedy
August 3, 1996
35th Reunion of the 1961 Graduating Class of Moline Senior High School
---
---

---
Copyright © 2002 Moline High School Class of 1961
All rights reserved.
Updated on February 4, 2006