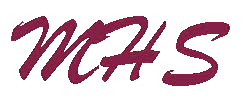 Moline High School Class Of 1961
The Good Old Days
The Good Old Days
MHS 1961
Oh, the excitement of being in a new school!
Our class was the first to go all the way through.
The girls wore their poodle skirts and pony tails too.
The boys had crew cuts and white socks in full view.
*
Curry, Brooks, Coder and Dye wanted each of us to do our best
For they knew when we faced life it would put us to the test.
Homecoming, sports, plays and ADC
Really made our school days fun for you and me.
*
Remember the hoods, padiddles and "wow, that's neat."
We were an expressive group that is hard to beat.
Girls slumber parties and couples smooching in the coal bin.
We never considered this an earth shaking sin!
*
The rec was the hot spot to dance rock and roll.
Elvis Presley still shares a part of my soul.
Cruising the one ways and meeting new friends
Gave us something to do on a boring weekend.
*
Well, those days are over but wasn't it fun.
Not "all" things did we confess to our son!
Now only the good times tend to shine through.
Giving us a smile and a hearty laugh too.
*
Let's take time to remember our deceased classmates.
God chose them to live in heavens special place.
May he bless each one of us on our Silver Anniversary
With just one more happy fun filled memory.
Ree (Roine Fanth) Schroeder
25th Reunion
---
---

---
Copyright © 2002 Moline High School Class of 1961
All rights reserved.
Updated on February 4, 2006