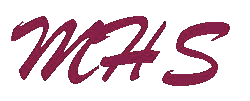 Moline High School Class Of 1961
40th Reunion Highlights, Part 1
October 5-6, 2001
The 40th Anniversary Reunion was a great success!
Classmates came in from everywhere to enjoy the events and the fellowship of their other classmates at our 40th Anniversary Reunion. The fall colors have never been more beautiful and the weather was sunny. The reunion started on Friday, October 5th, with a Homecoming Parade down 23rd Avenue from Moline High School to Wharton Field House. Our Class was represented in the parade, one of the largest in Illinois, with a 1961 Mustang Convertible and Class of 1961 sign on it. Later, we all got together at Gatsby's in downtown Moline for a pre-game football party. Many classmates went to the game later to cheer on Old Moline.
The 40th reunion started at 6:00 pm on Saturday at the St. Georges Reception Hall in Rock Island. Sue Osborne Eslick, our chairperson, greeted each classmate and guest are the door. After the photographer took our group picture, Darrel Hagberg gave the Invocation prior to starting dinner. The dinner was excellent and well prepared. After dinner, the Judy Possin Blad, Tom Acuff, and Darrel Hagberg presented a candle-light memorial to our departed classmates. One candle was lit for each of our deceased classmates.
Holly Hibbert Hallmark, now a native of New York City, spoke to the group about the tragic events of September 11th. She recounted that her office was located on the 13th floor of the South Tower. Fortunately, she was away from her office when the plane hit due to an appointment and escaped the events that followed. She mentioned that her class reunion paperwork and information was in the office when the building collapsed.
Jim Jamieson was our MC for the evening and he did an excellent job, he kept things lively and fun. We had many prizes to give away thanks to Roger Davis and to other generous donations such as a jewelry certificate from Rosemary Fanning Kennedy and an "M" carpet from Denny Fowler.
John Simon was gracious to donate a baby grand piano with a CD player for the evening. Everyone thought it was a great idea. We had fun with it.
A special thanks goes to Ron and Judy Possin Blad for the Bar Arrangements, to Linda Gustafson Czupka for decorations, and to John Corelis for the Dinner and Facility arrangements.
Later in the evening Jim Jamieson announced that John Hayes would be our next reunion's chairperson
We thank Sue Osborne Eslick and the Committee for their many long hours that helped to make the reunion a great success.

Your 40th Anniversary Class Reunion Committee
Standing: John Corelis, Lynne Cirivello Ryckaert, Tom Acuff, Darrel Hagberg, Jim Jamieson
Seated: Rosemary Fanning Kennedy, Sue Osborne Eslick, Linda Gustafson Czupka, Judy Possin Blad

Classmates at the 40th Anniversary Reunion
FRONT ROW: Kathy Forsyth, Peg Bucy, Lana Hultgren, Leslie Gramkow,Shari Richardson, Pam Willits, Karen McCandless, Kathy Sovanski, Joyce Hess
ROW 2: Kris Anderson, Linda Ortman, Shari Ingemunson, Rosemary Fanning, Holly Hibbert., Kathy Parr, Becky Fors, Kitty Neff, Kris Wahlstrand, Linda Gustafson, Sue Osborne, Dick Hipple, Wayne Gillman, Ann Hanson
ROW 3: Bonnie Olson, Mike Stentoumis, Larry Bentrim, Dick Hawotte, Lynne Cirivello, Linda LeMaster, Kathy Yuhas, Judy Possin, Rich Sovey, Ed Vaughn, John Simon, Darrel Hagberg, Bob Heald
ROW 4: Bob Lindquist, C. Roger Davis, Kim Johnson, John Hayes, Mike Wendt, Bob Poston, John Corelis, Richard Hengst, Tom Acuff, Herb Smith, Don Richards, Jim Jamieson
ROW 5: Gary Seamans, Brian Gustafson, Bill Flick, Steve Tullberg, Don Shellabarger, Ron Hayes, John Gurrad, Ron Crouch, Lyman Twing, Jim Sadler, Al Krauel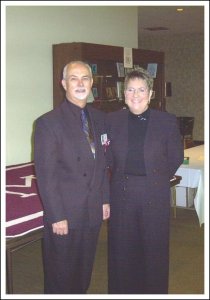 Tom and Joann Acuff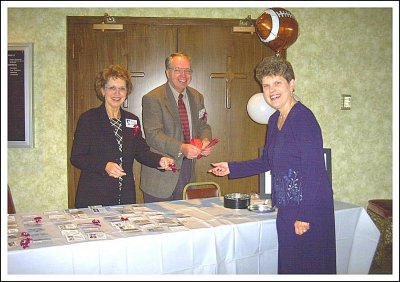 Rosemary Fanning Kennedy, Darrel Hagberg, Judy Possin Blad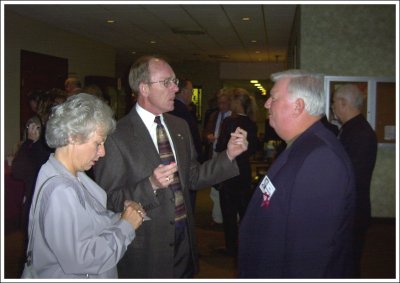 Jim greeting Guests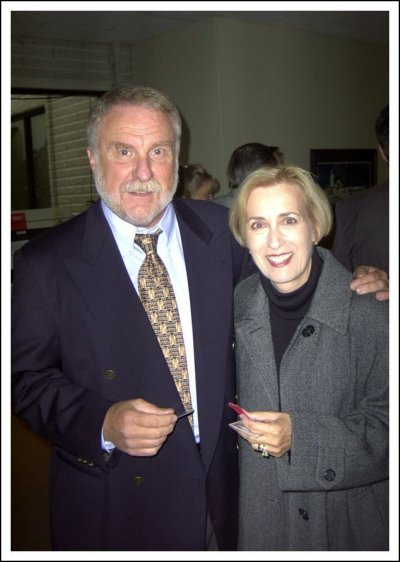 Bob and Lana Hultgren Ehmke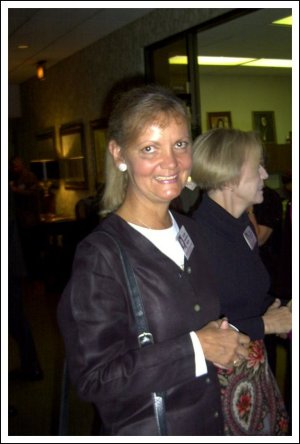 Leslie Gramkow Hogan
---
---

---
Copyright © 2002 Moline High School Class of 1961
All rights reserved.
Updated on
January 31, 2001