The United States Army 32nd Field Hospital in the Italian Campaign of World War II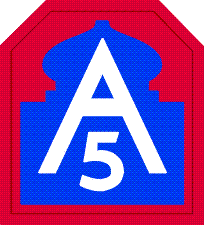 ---
32nd Field Hospital 1943 Christmas Menu
The 32nd Field Hospital 1943 Christmas Menu Booklet was provided by Gary Marchessault. His father was PFC George Marchessault. The booklet was printed for the 32nd's first Christmas overseas. The unit was formed in the Spring of 1943 and had 218 members before it left for Oran, Algeria, and then later to Italy that Fall. The 32nd arrived in Caserta, Italy, in October and established a "Fixed" hospital there. Two smaller elements of the 32nd were placed in "Station" hospitals in other locations nearby. These smaller elements probably re-joined the main hospital at Caserta on December 25. The booklet lists 225 members, an increase of 7 over the number that had initially arrived in Italy. The following are the 6 pages from the booklet.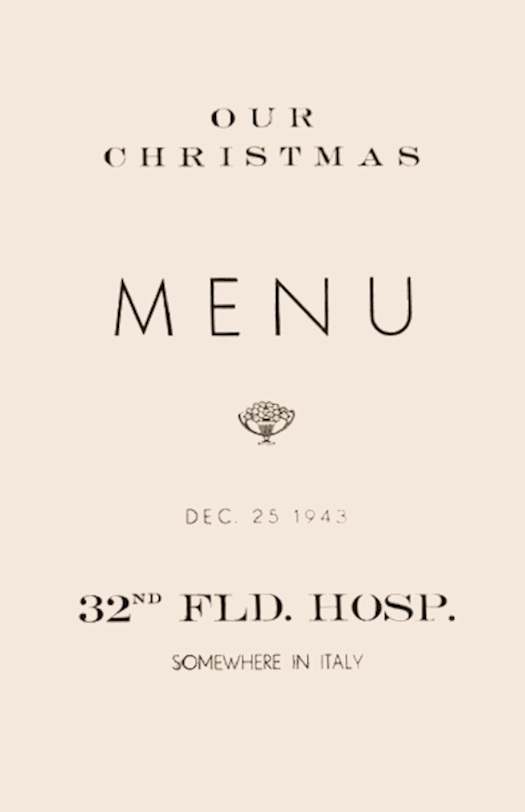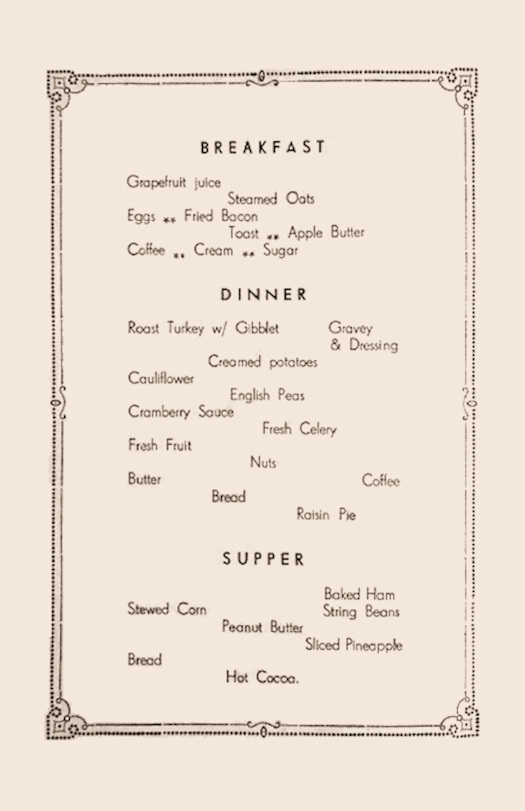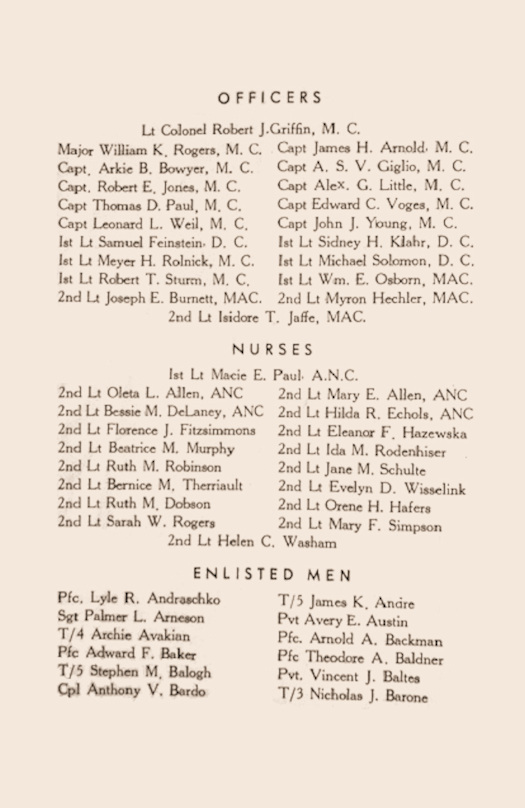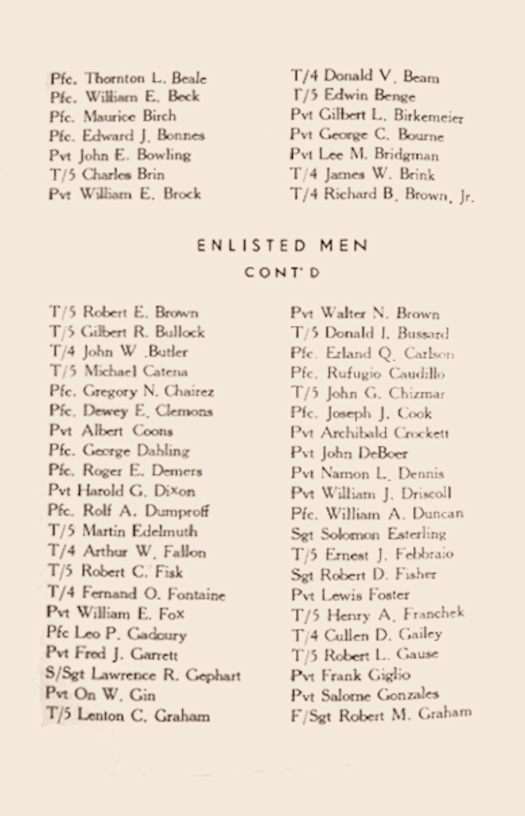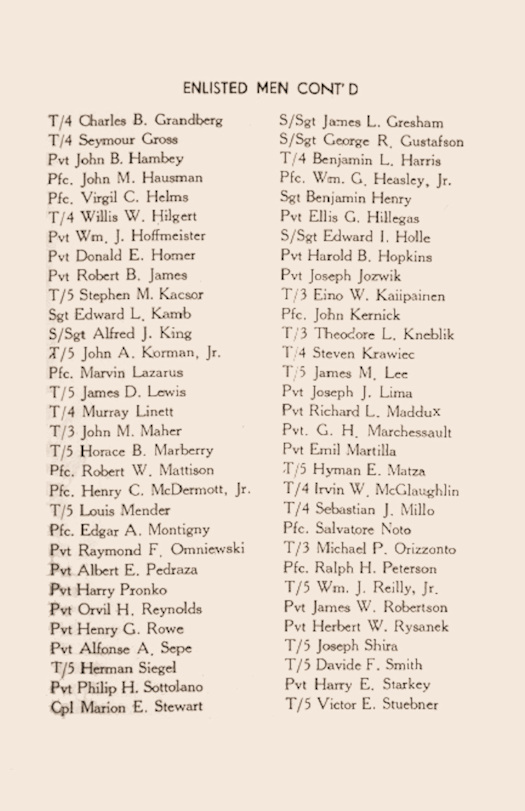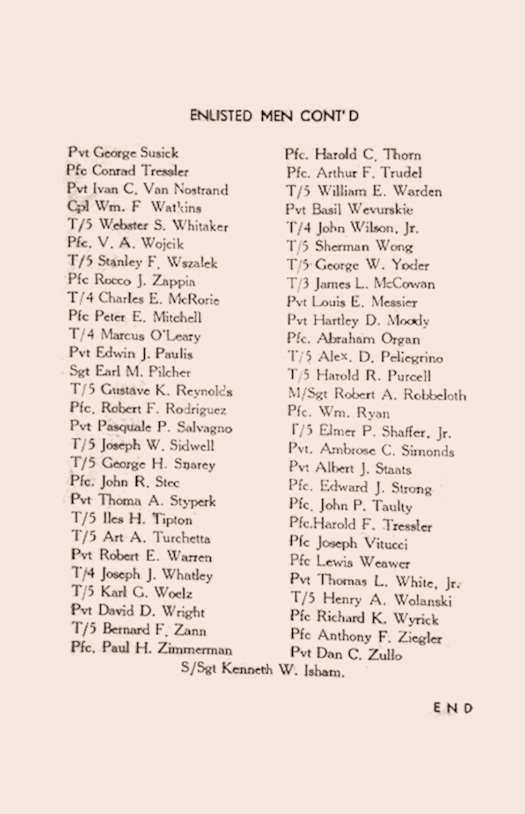 ---
© Copyrighted 2007 by Darrel R Hagberg. All rights reserved.
Moline, Illinois U.S.A.
17 March 2007
Undated 5 August 2020
Contact darrelrhagberg@gmail.com for more information