Darrel's Immigrant Ship Page
SS Ariosto
The SS Ariosto was built in 1890 by Earle's Shipbuilding & Engineering Co. for the Wilson Line, Hull, England. It weighed 2,376 gross tons and measured 300.4 feet long by 38 feet wide with a draft of 20 feet. From 1890 to 1910, it was used for passenger service between Gothenberg, Sweden, and Hull, England. In 1910, it was sold to Spain and renamed the "Louis Vives." During World War I, it was torpedoed off Sicily in 1916.

Farewell to the Arisoto (Gothenberg, Sweden), hand-painted touch-up of photograph taken about 1905.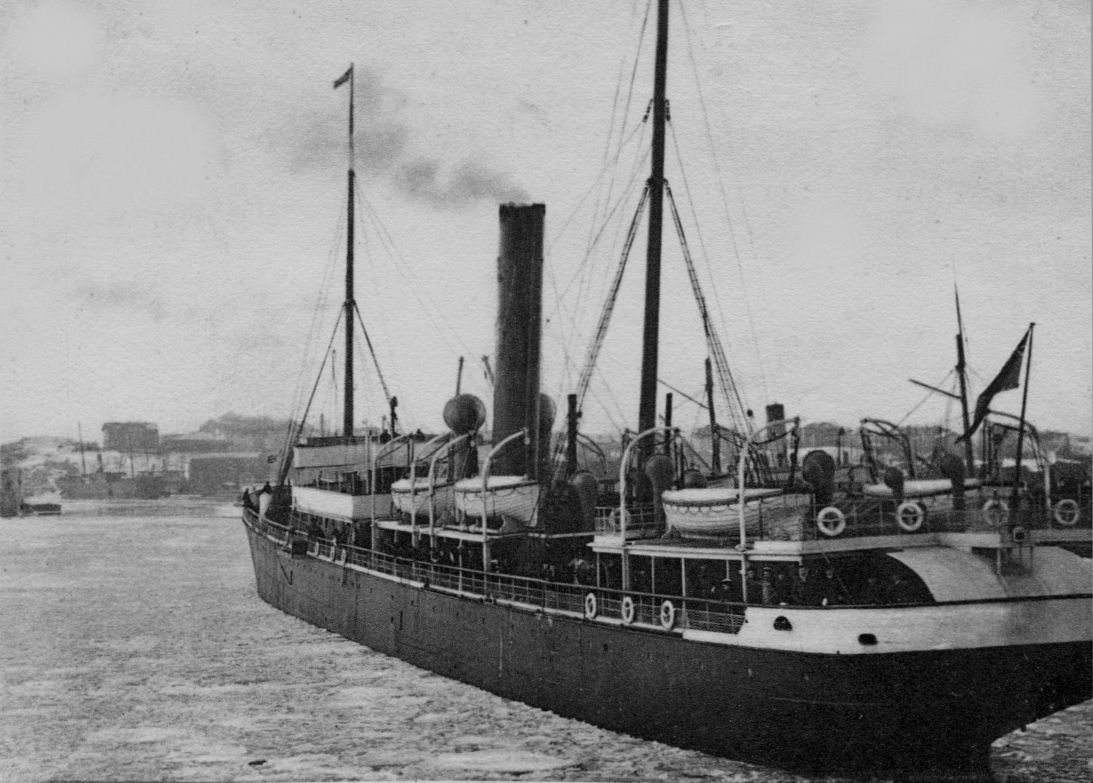 The Arosto leaving with another load of immigrants from Sweden in 1902.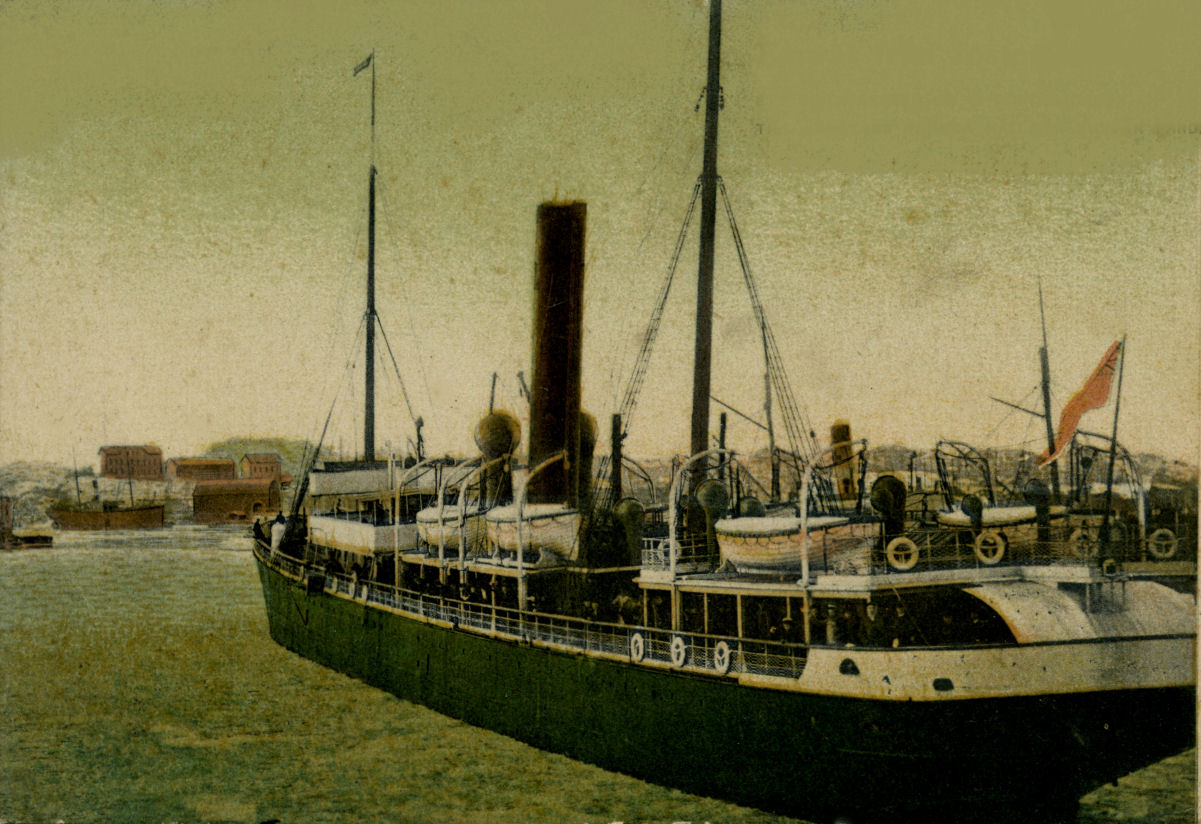 Hand painted re-touch of the above photograph of the Ariosto.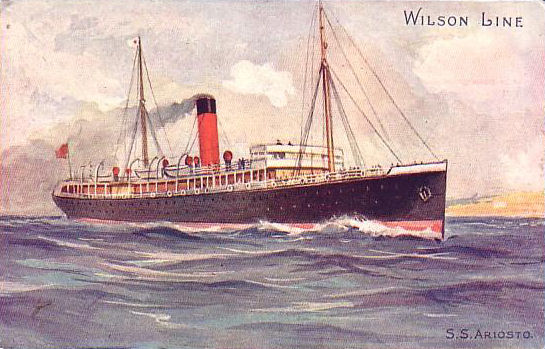 Sketch of th SS Ariosto at sea.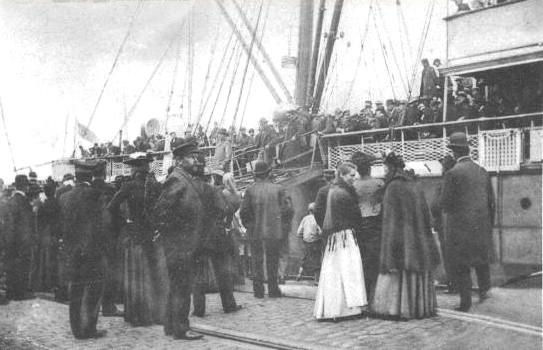 Ariosto passengers arriving at Hull, England
---
---
Copyright © 2003 Darrel R. Hagberg
All rights reserved.
Updated on July 21, 2006